Top Embroidery Fabric Manufacturers in India | Madhav Fashion: India has long been renowned for its rich textile heritage and exquisite embroidery work. Among the numerous textile manufacturers in the country, Madhav Fashion stands out as one of the top embroidery fabric manufacturers. With a dedication to quality, innovation, and traditional craftsmanship, Madhav Fashion has carved a niche for itself in the industry. In this article, we will explore the exceptional qualities of Madhav Fashion that have contributed to its status as a leading embroidery fabric manufacturer in India.
Exquisite Embroidery Techniques
Madhav Fashion takes great pride in its exceptional embroidery techniques that showcase the true essence of Indian artistry. Their skilled artisans work diligently to create intricate and stunning embroidery designs that reflect the cultural diversity of India. The company has invested in modern technology and resources to enhance the embroidery process while maintaining the authenticity of traditional craftsmanship. The result is a wide range of embroidery fabric collections that cater to the diverse tastes and preferences of customers worldwide.
Quality Assurance and Sustainability
A distinguishing feature of Madhav Fashion is its commitment to quality assurance and sustainability. The company ensures that every piece of fabric that leaves its premises adheres to the highest standards of quality. They source the finest raw materials to create fabrics that are not only visually appealing but also durable and long-lasting. Moreover, Madhav Fashion is deeply committed to eco-friendly practices, utilizing sustainable production methods to minimize its environmental impact.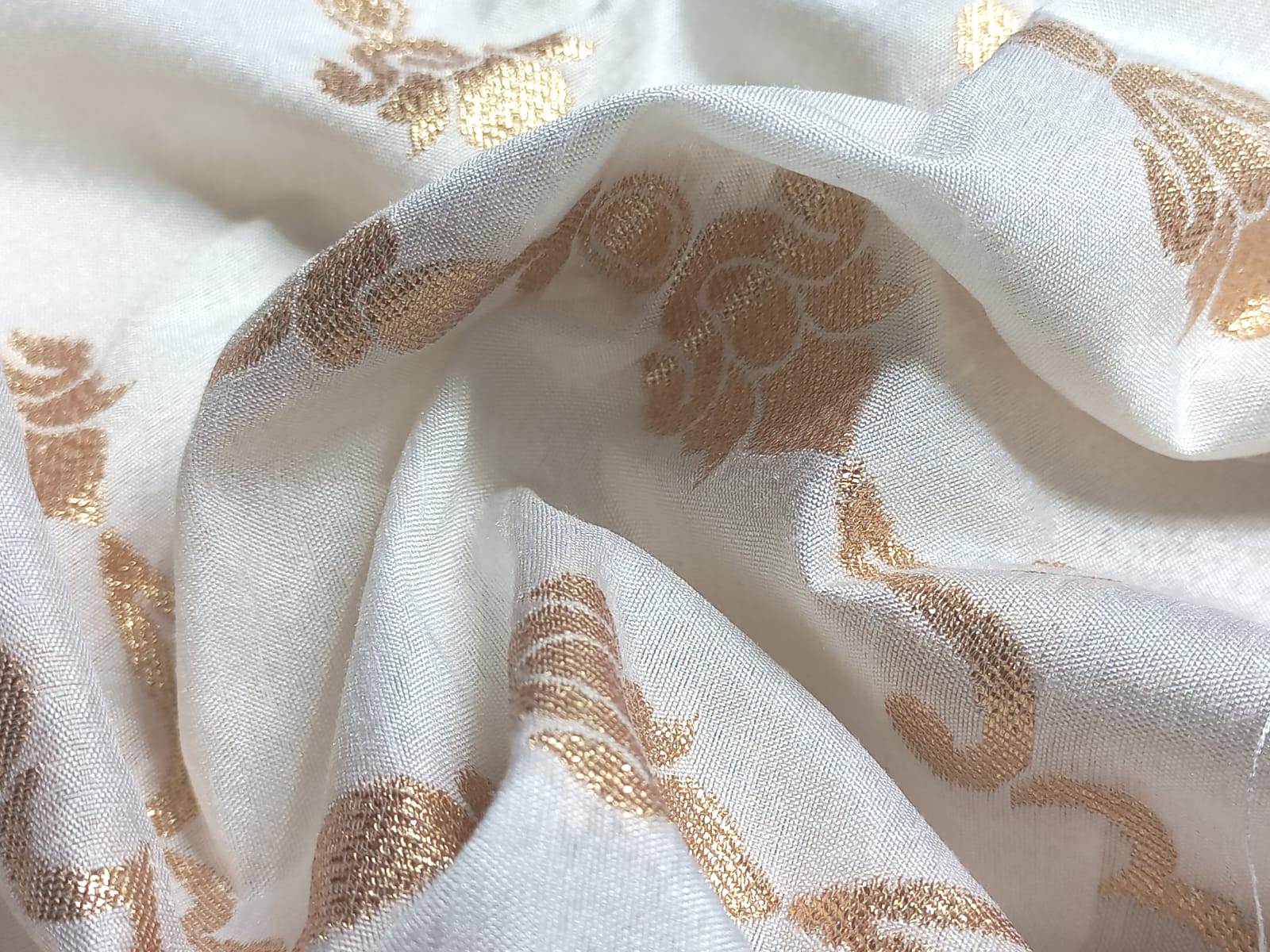 Innovative Designs and Customization
Madhav Fashion prides itself on staying ahead of the curve when it comes to design trends and fashion aesthetics. The company's design team is constantly exploring new ideas and patterns, incorporating them into their embroidery fabric collections. Moreover, they offer customization services, allowing customers to create bespoke embroidery designs tailored to their unique requirements. This personalized touch sets Madhav Fashion apart from its competitors, making it a preferred choice for designers, boutiques, and fashion enthusiasts.
Wide Product Range
Whether you're in search of vibrant embroidered fabrics for ethnic wear, elegant designs for evening gowns, or trendy patterns for contemporary clothing, Madhav Fashion has got you covered. The company boasts a wide product range that caters to various segments of the fashion industry. From traditional sarees and lehengas to modern western dresses, their embroidery fabrics add a touch of elegance and sophistication to any outfit.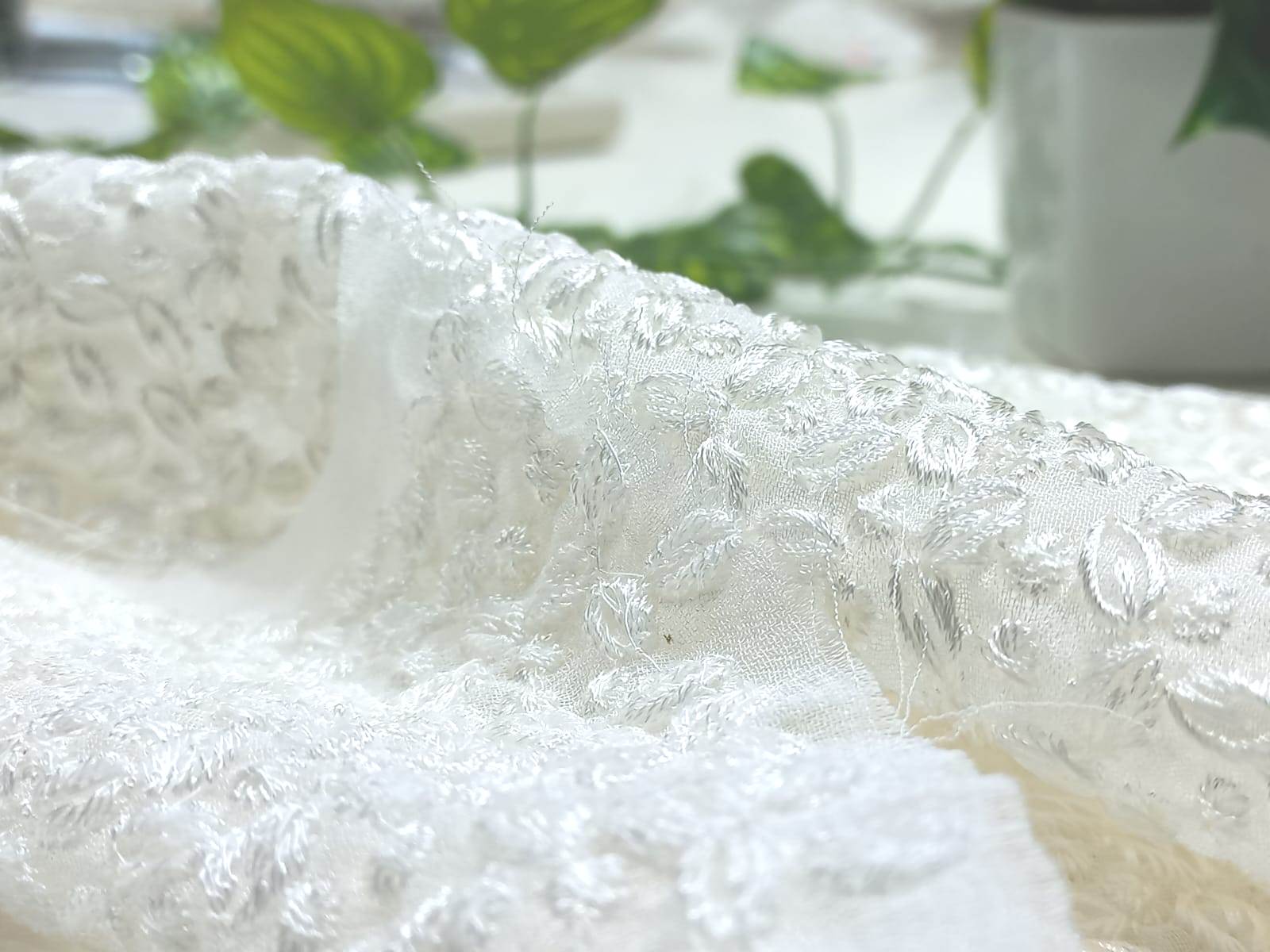 Global Reach and Customer Satisfaction
Madhav Fashion has successfully established a global presence by exporting its embroidery fabrics to numerous countries. Their products have garnered praise for their exceptional quality and unique designs in both domestic and international markets. The company places immense emphasis on customer satisfaction, striving to meet deadlines and ensure prompt delivery of orders without compromising on quality.
Madhav Fashion's unwavering commitment to delivering top-notch embroidery fabrics has earned them a well-deserved reputation as one of the leading manufacturers in India. Their exquisite embroidery techniques, focus on quality and sustainability, innovative designs, wide product range, and dedication to customer satisfaction set them apart in the competitive textile industry. As they continue to blend tradition with modernity, Madhav Fashion remains a preferred choice for fashion enthusiasts and businesses alike, cementing their position as a top embroidery fabric manufacturer in India.
Ref: