Fancy Embroidered Dupatta fabric -7483 -In the realm of fashion, dupattas have emerged as versatile and enchanting accessories that add a touch of elegance and sophistication to any outfit. Among the myriad of choices available, Fancy Embroidered Dupatta Fabric on Nylon Organza stands out as a true gem. This article explores the mesmerizing world of these exquisite fabrics, with a special spotlight on Madhav Fashion, the leading dupatta fabric manufacturer in Raika Cercle, Gujarat.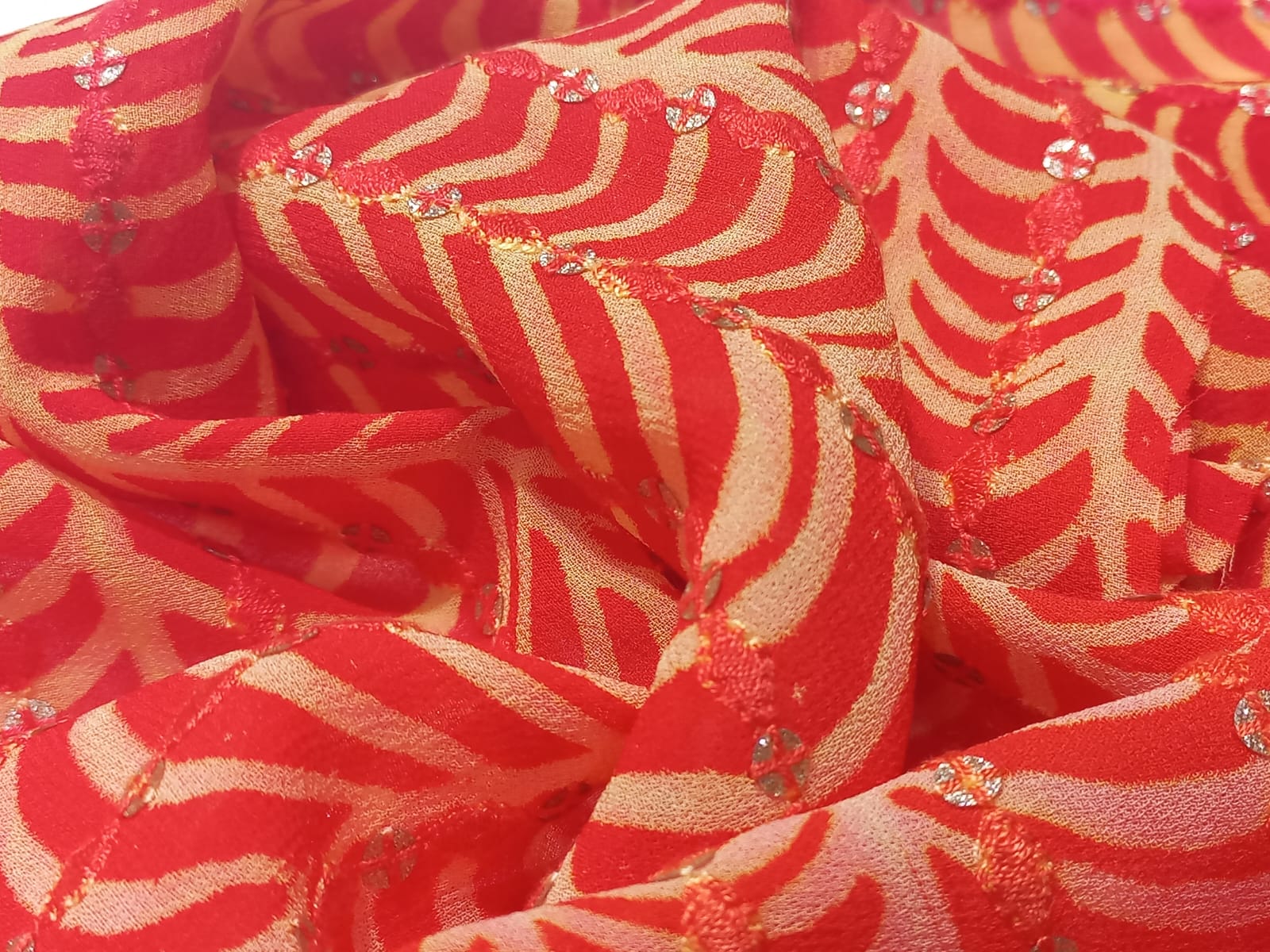 Madhav Fashion: The Pioneer of Dupatta Fabric in Gujarat:
Nestled in the heart of Gujarat, Madhav Fashion has been at the forefront of the textile industry for years, known for its unparalleled craftsmanship and commitment to quality. As the leading dupatta fabric manufacturer in Raika Cercle, they have been instrumental in reviving traditional art forms and transforming them into modern masterpieces. With a fusion of artistic finesse and contemporary designs, Madhav Fashion continues to be the go-to destination for discerning fashion enthusiasts seeking the finest fabrics.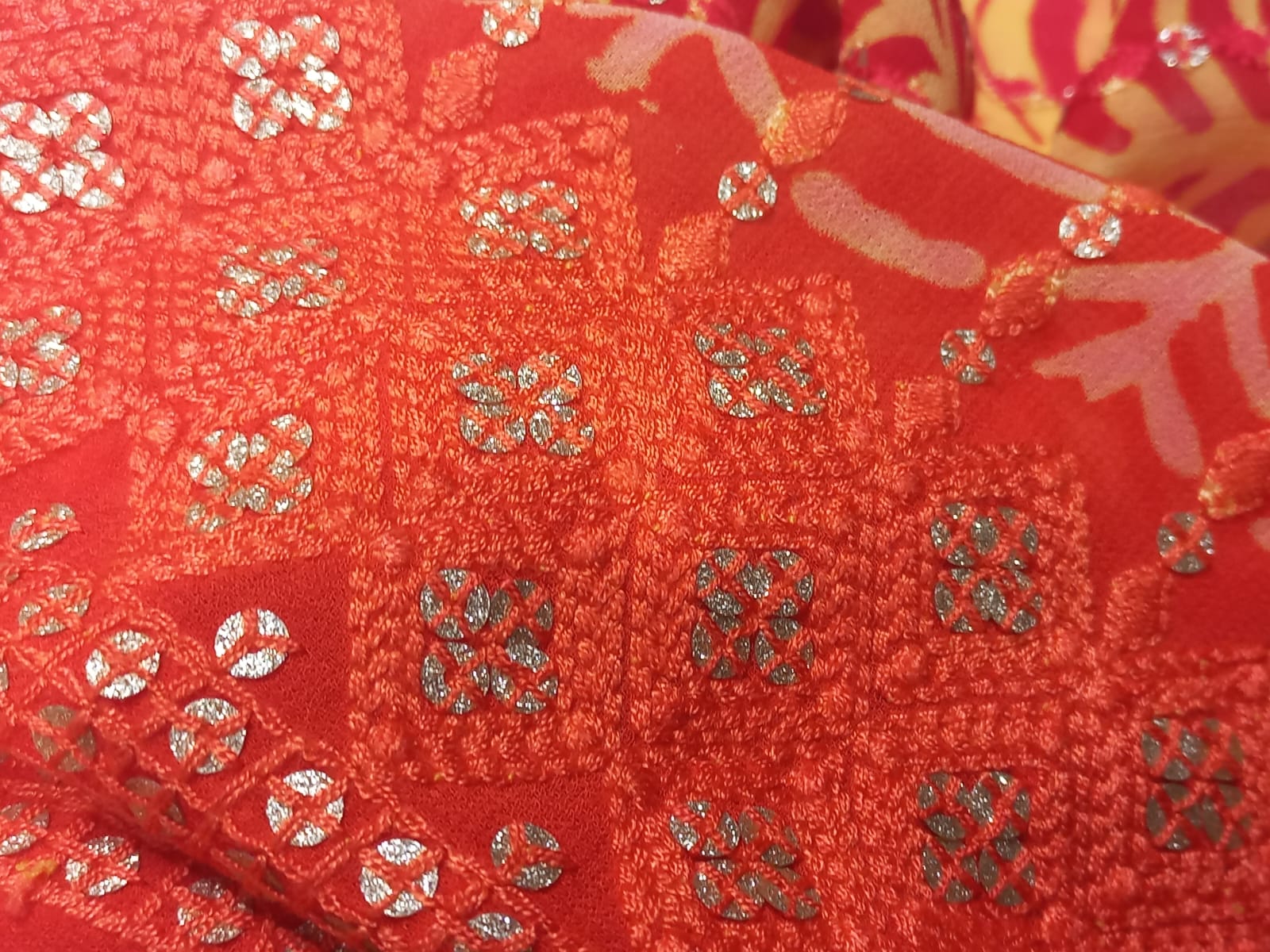 Designer Dupatta Fabric: Unleashing Creativity and Elegance:
The world of fashion thrives on innovation and uniqueness, and designer dupatta fabric exemplifies these qualities. Madhav Fashion's collection of designer dupatta fabric on nylon organza is a delightful fusion of traditional embroidery techniques and modern sensibilities. Each piece is meticulously crafted, featuring intricate patterns, vibrant hues, and an air of sophistication that elevates any ensemble to new heights of elegance.
Heavy Dupatta Fabric: A Luxurious Statement Piece:
For those seeking a touch of opulence and grandeur, Madhav Fashion's heavy dupatta fabric collection is a true indulgence. Embellished with ornate embroidery, these fabrics exude regal charm and make for luxurious statement pieces. Crafted on nylon organza, they offer a light and airy feel despite their intricate details, making them a favorite choice for special occasions and festive celebrations.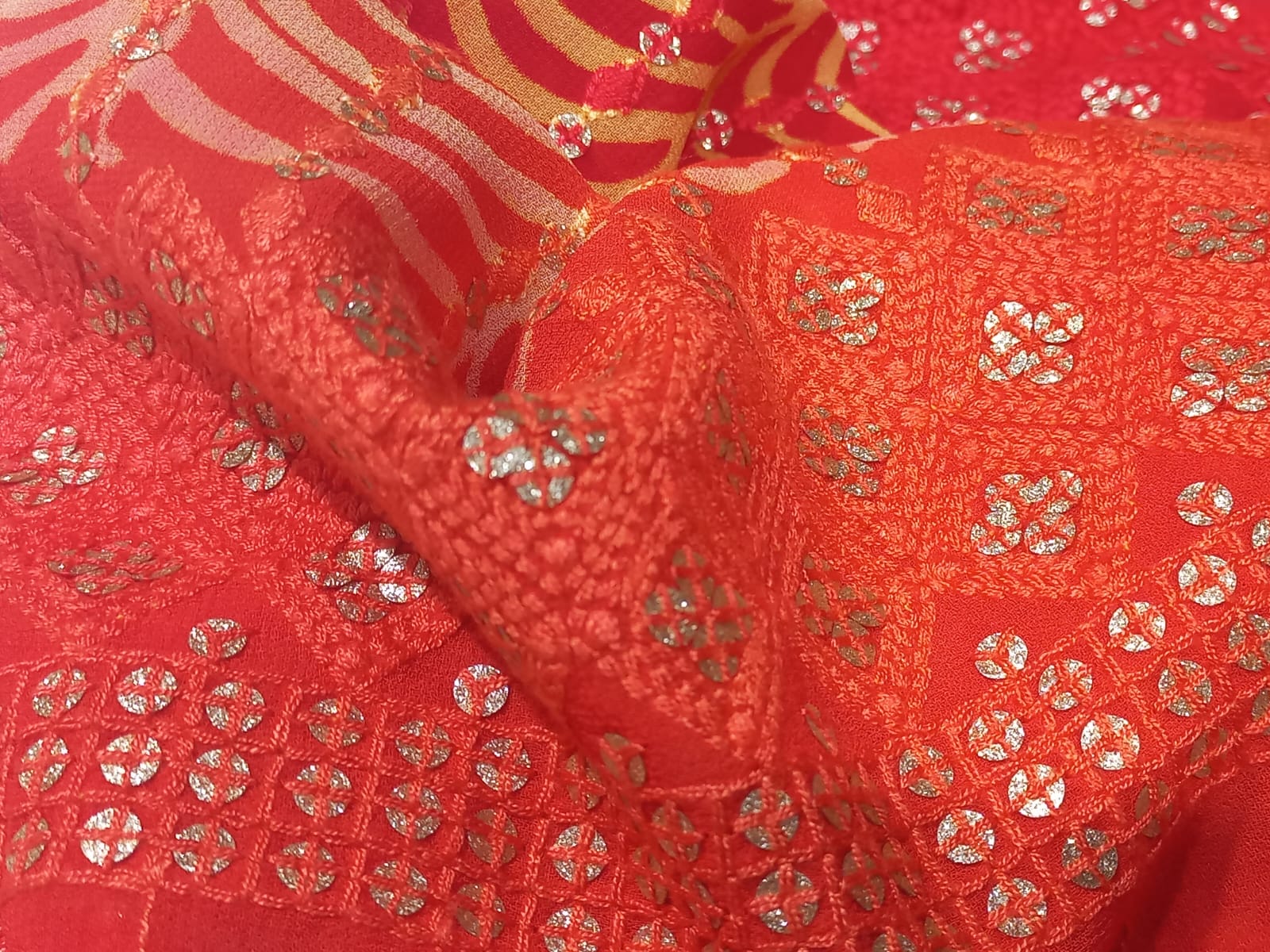 New and Latest Dupatta Fabrics: Staying Ahead of Trends:
In the ever-evolving world of fashion, staying ahead of the trends is crucial. Madhav Fashion takes pride in its commitment to innovation, regularly introducing new and latest dupatta fabrics to cater to the dynamic tastes of fashion enthusiasts. With a constant focus on experimentation and creativity, their collections consistently embody fresh designs and contemporary aesthetics.
Embroidered Dupatta Fabric: Weaving Stories with Threads:
Embroidery has been an integral part of Indian textile heritage for centuries, and Madhav Fashion's embroidered dupatta fabric beautifully keeps this tradition alive. Each piece narrates a story of skilled craftsmanship, as delicate threads come together to create stunning motifs and intricate patterns. The fusion of embroidery and nylon organza lends the fabric an ethereal quality, making it a favorite among those seeking a touch of grace and elegance.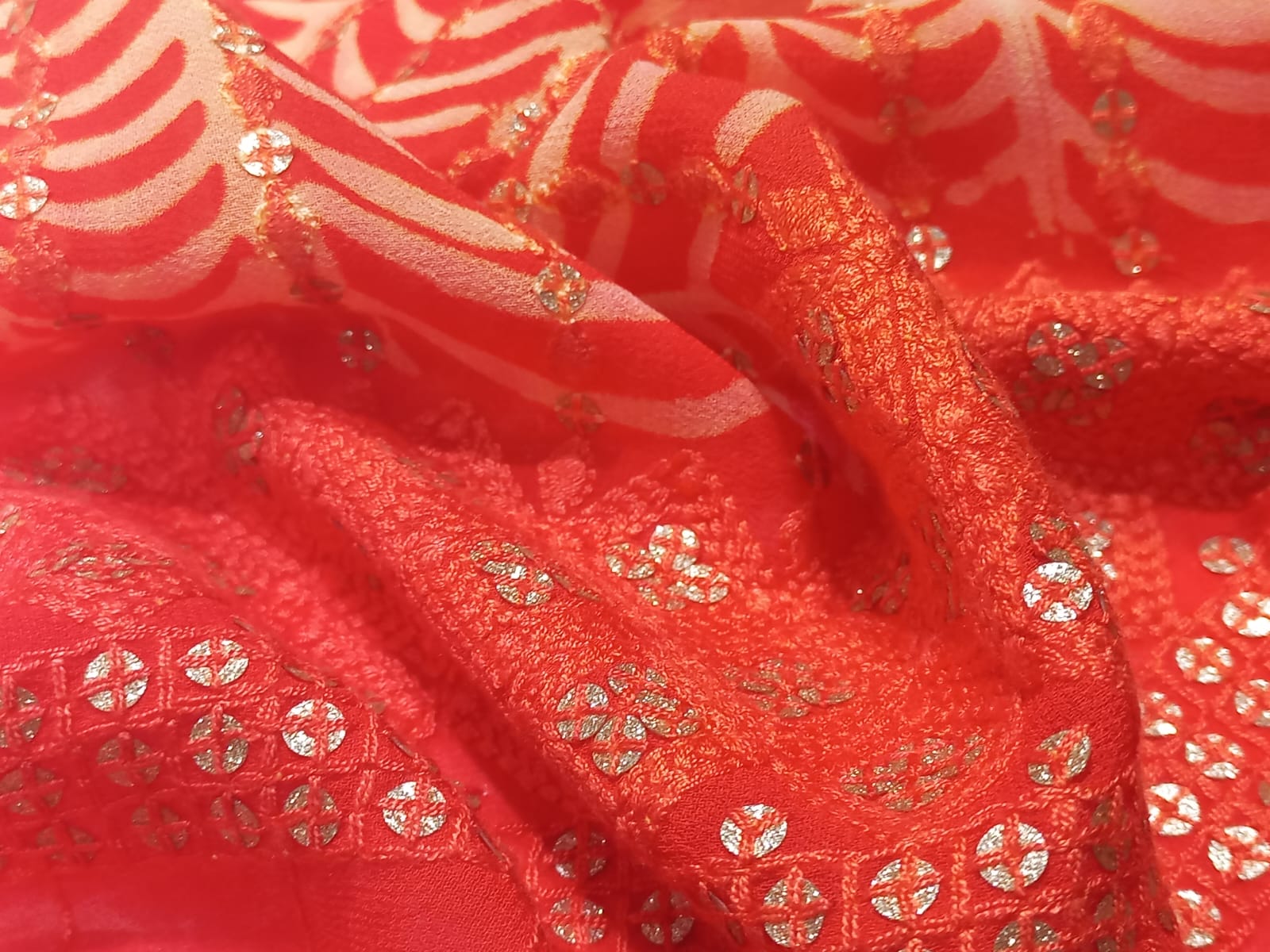 Printed Dupatta Fabrics: A Play of Colors and Patterns:
In addition to embroidery, Madhav Fashion's printed dupatta fabrics offer a delightful array of colors and patterns. The artful combination of vibrant hues and exquisite prints makes these fabrics perfect for both casual and formal wear. Whether it's floral motifs, abstract designs, or geometric patterns, the printed dupatta fabrics cater to diverse tastes and preferences.
Fancy Embroidered Dupatta Fabric on Nylon Organza is a captivating world of art, craftsmanship, and beauty. Madhav Fashion, as the leading dupatta fabric manufacturer in Raika Cercle, Gujarat, has brought this exquisite art form to the forefront of the fashion industry. Their designer, heavy, new, and latest collections, along with the charm of embroidered and printed dupatta fabrics, are sure to leave fashion enthusiasts in awe. With each creation, Madhav Fashion continues to weave a tale of elegance and grace, leaving a lasting impression on the world of fashion.
Reference for Dupatta