The Beauty of Daman Embroidery fabric: A Visual Feast for the Eyes -9930: India's rich cultural heritage is adorned with an array of traditional art forms, each reflecting the country's diverse history and craftsmanship. Among these treasures lies the enchanting beauty of Daman Embroidery, a timeless art form that continues to captivate hearts with its exquisite designs and intricate craftsmanship. This article takes you on a journey through the captivating world of Daman Embroidery, exploring its traditional roots, modern flair, and its association with the esteemed fashion house, Madhav Fashion.
Daman Embroidery: A Timeless Art Form That Still Captivates Today:
Originating in the state of Gujarat, Daman Embroidery holds a special place in India's artisanal landscape. The art form has been passed down through generations, with skilled artisans pouring their creativity and passion into each delicate stitch. The technique primarily involves adorning fabric with mirror work and zari, transforming it into a mesmerizing tapestry of beauty.
Daman Design Mirror Work Embroidered Fabric: The Perfect Fabric for Special Occasions

Daman Zari Embroidery Fabric with Cotton Thread: The Fabric of Dreams

Gorgeous Floral Sequins Daman Georgette Fabric for a Special Occasion-10825

Madhav Fashion Products – Daman fabrics
Zari and Mirror Work: The Art of Transformation:
Zari, a type of metallic thread, is intricately woven into the fabric, adding a lustrous sheen and a touch of opulence to the embroidery. The interplay of light on these metallic threads brings life to the fabric, creating a captivating play of shadows and highlights. Coupled with mirror work, where small pieces of reflective glass are delicately stitched onto the fabric, Daman Embroidery becomes a dazzling visual spectacle that catches the eye of every beholder.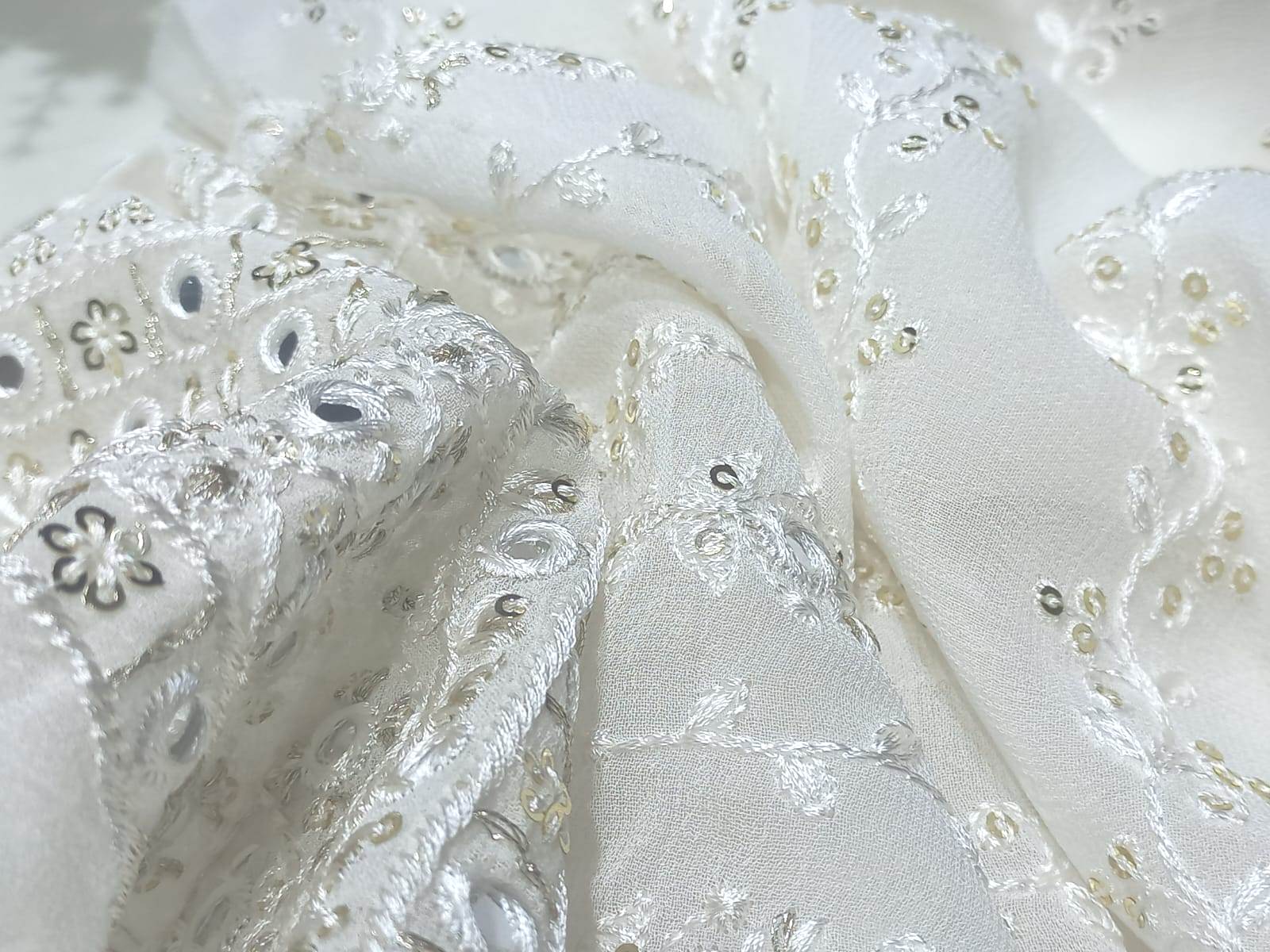 Daman Embroidery Fabric with Mirror Work and Zari:
The combination of mirror work and zari elevates the beauty of Daman Embroidery fabric to unparalleled heights. Crafted on white cotton thread, the elegant white canvas serves as a perfect backdrop for the vibrant zari and the glimmering mirrors. This delicate dance of colors and reflections on the fabric exudes an aura of charm and sophistication.
Designer and Fancy Daman Embroidery Fabric:
As the art of Daman Embroidery evolved, designers brought their creative flair into the mix, infusing contemporary elements while preserving the traditional essence. Today, fashion enthusiasts and designers alike seek out these designer and fancy Daman Embroidery fabrics to add a touch of culture and elegance to their creations.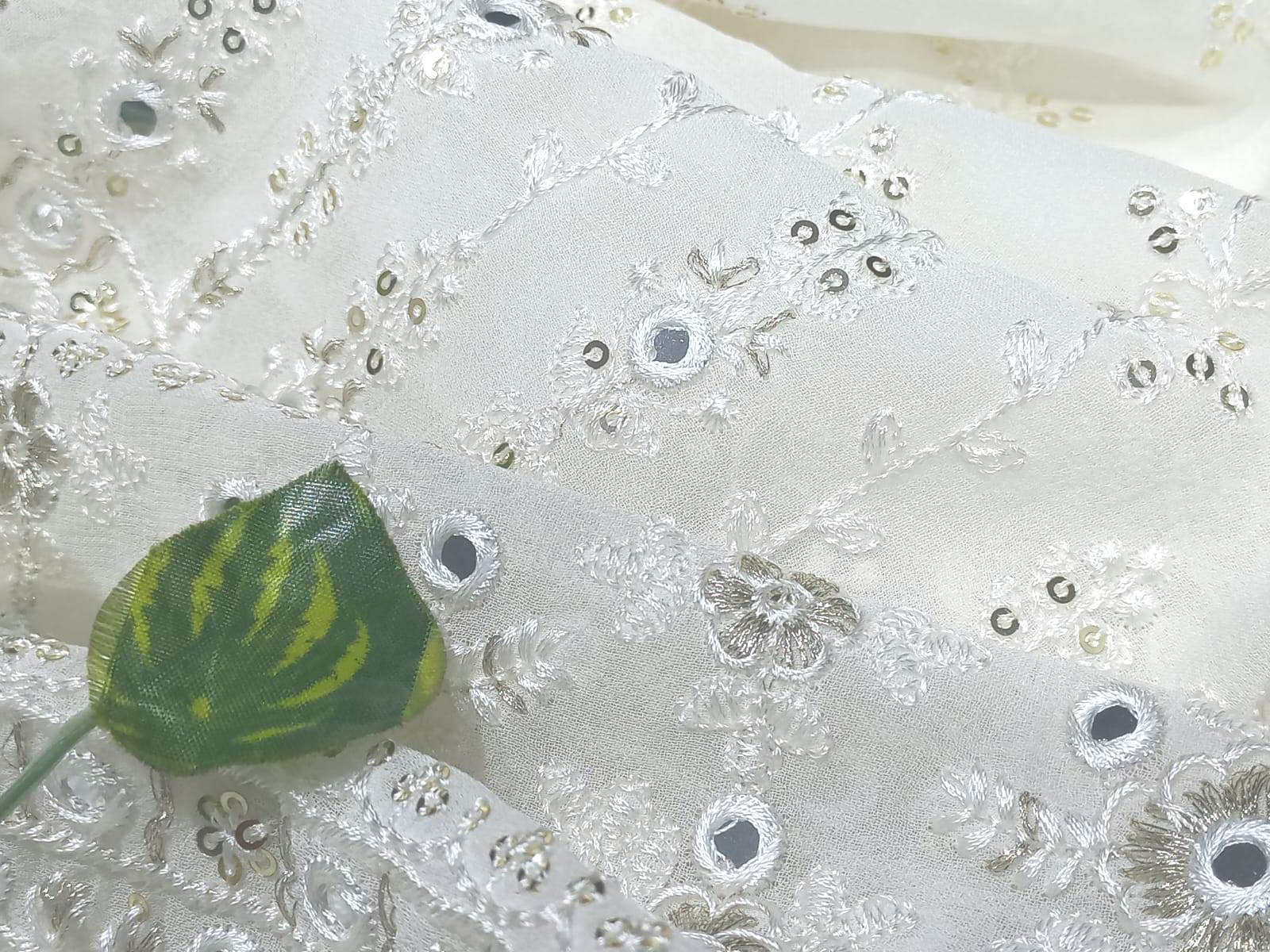 Madhav Fashion: Celebrating the Heritage of Daman Embroidery:
In the realm of fashion, Madhav Fashion has emerged as a leading brand that celebrates the heritage of Daman Embroidery. Known for its seamless blend of traditional craftsmanship with modern aesthetics, Madhav Fashion has taken Daman Embroidery to new heights of popularity. Their latest collection boasts beautiful Daman Embroidery designs that pay homage to the art form's timeless appeal while resonating with contemporary fashion sensibilities.
madhav fashion is largest Daman embroidery fabrics manufacturing brand in India.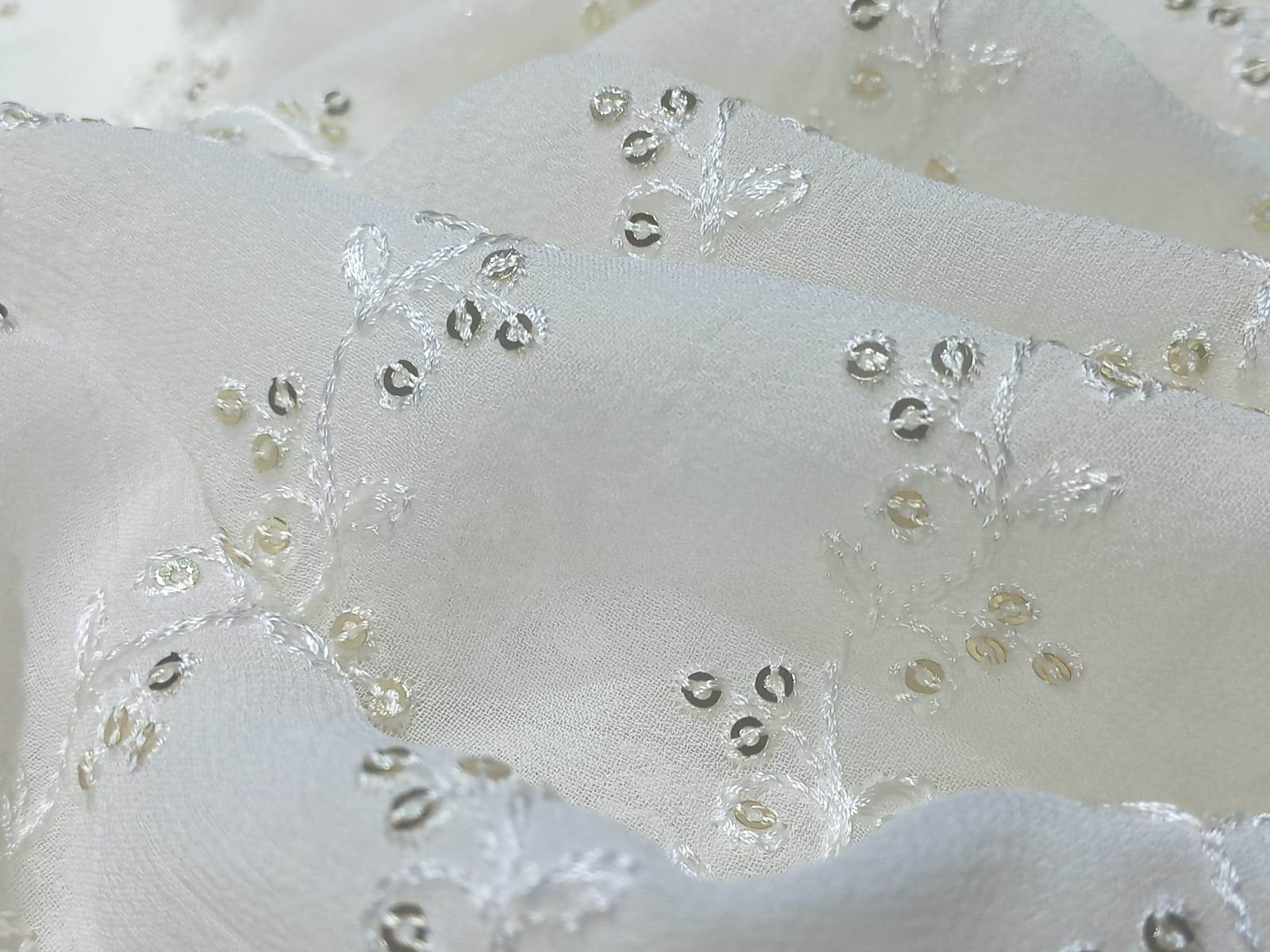 Daman Embroidery is more than just an art form; it is a testament to India's rich cultural tapestry and the artistic finesse of its people. The combination of zari and mirror work transforms simple fabric into a breathtaking visual feast for the eyes. As Madhav Fashion continues to champion this timeless art form, Daman Embroidery finds its place in the modern world, captivating fashion enthusiasts and art connoisseurs alike. Let us celebrate and preserve the magic of Daman Embroidery, cherishing it as a treasure that will continue to enchant generations to come.
Reference