In the realm of fashion, nothing captures attention quite like the allure of All Over Embroidery fabric featuring the captivating Latkan Style Pattern. Its impeccable craftsmanship, intricate details, and touch of whimsy make it the perfect choice for creating stunning traditional and contemporary outfits that are bound to turn heads. So, let your imagination soar and dive into the world of exquisite elegance!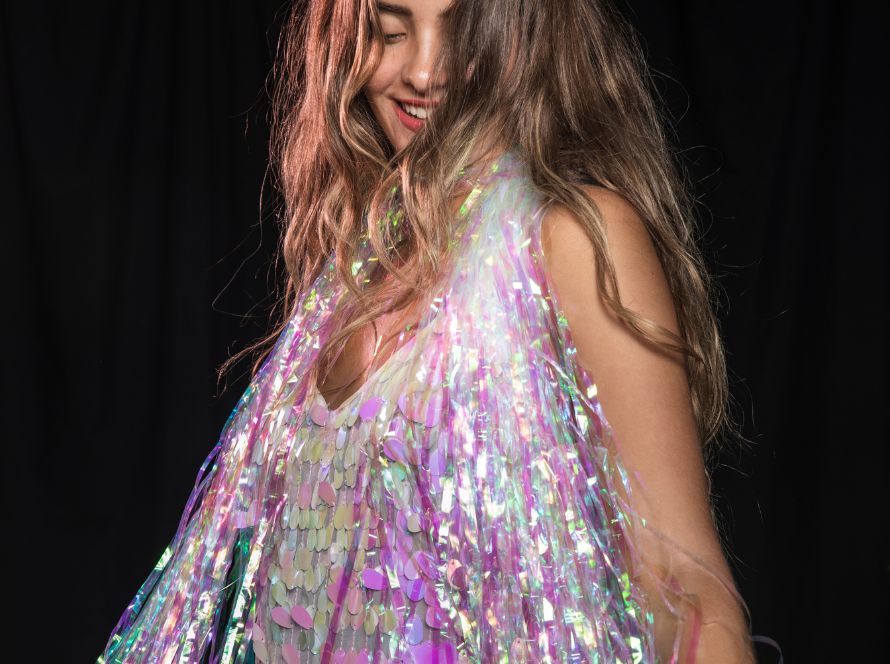 Join the fashion trend that's taking the industry by storm. Step into the limelight and be the center of attention with our exclusive collection of All Over Embroidery fabric. From elegant sarees and mesmerizing lehengas to chic blouses and stylish dresses, our fabrics offer limitless possibilities for your unique style expression.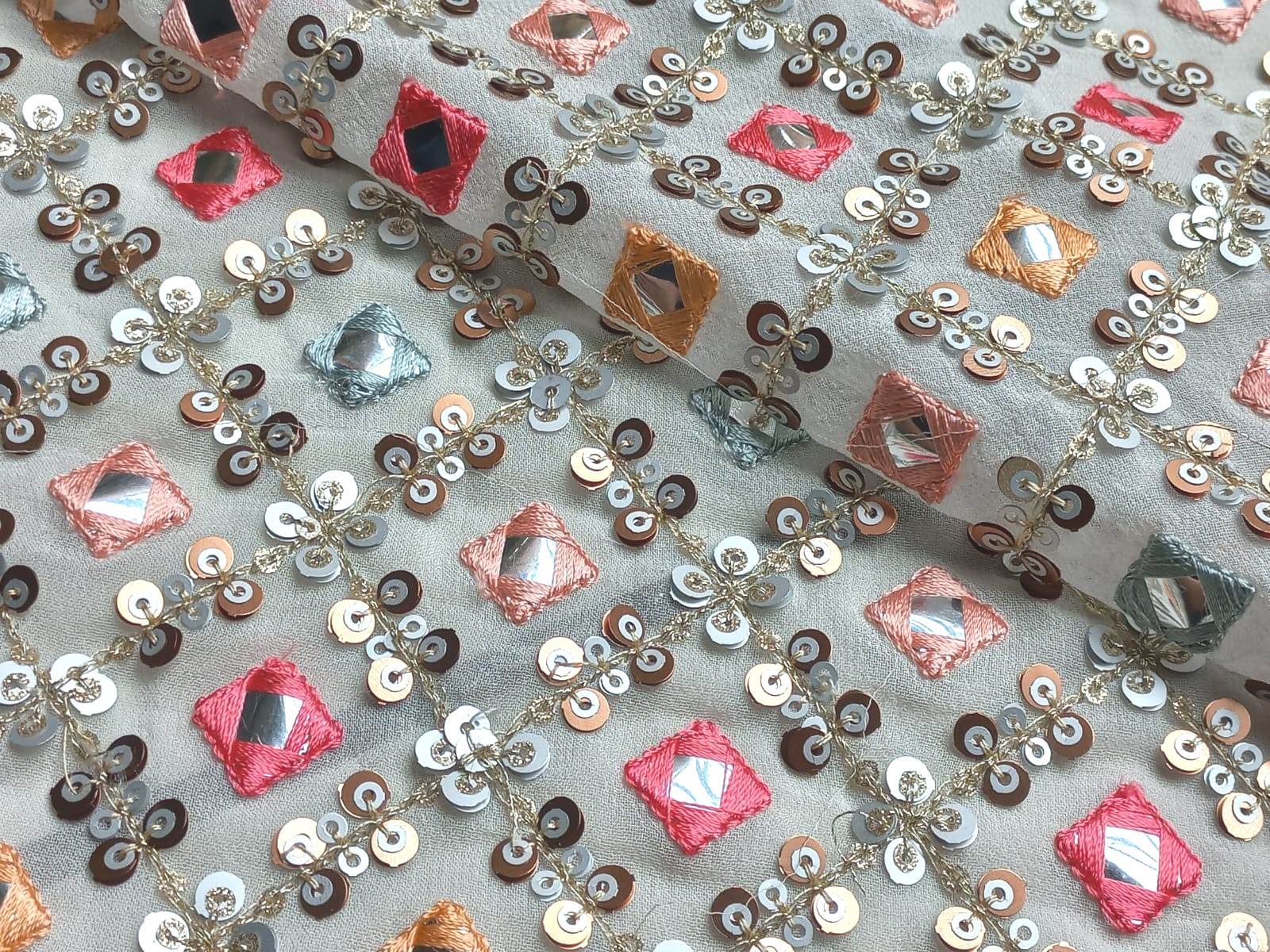 Madhav Fashion's All Over Embroidery fabric, you can indulge in a world of impeccable craftsmanship and intricate details that make each piece a true work of art. The brand's dedication to excellence shines through in every stitch, ensuring that you have access to fabrics that are not only trendy but also of the highest quality.

Madhav Fashion
Embrace the enchantment of the Latkan Style Pattern, a trend that has captivated fashion enthusiasts worldwide. Its playful tassels and intricate embroidery effortlessly infuse charm into any outfit, making you a true fashion maven. With our All Over Embroidery fabric, you can effortlessly elevate your style and make a lasting impression at weddings, festive occasions, or any special event.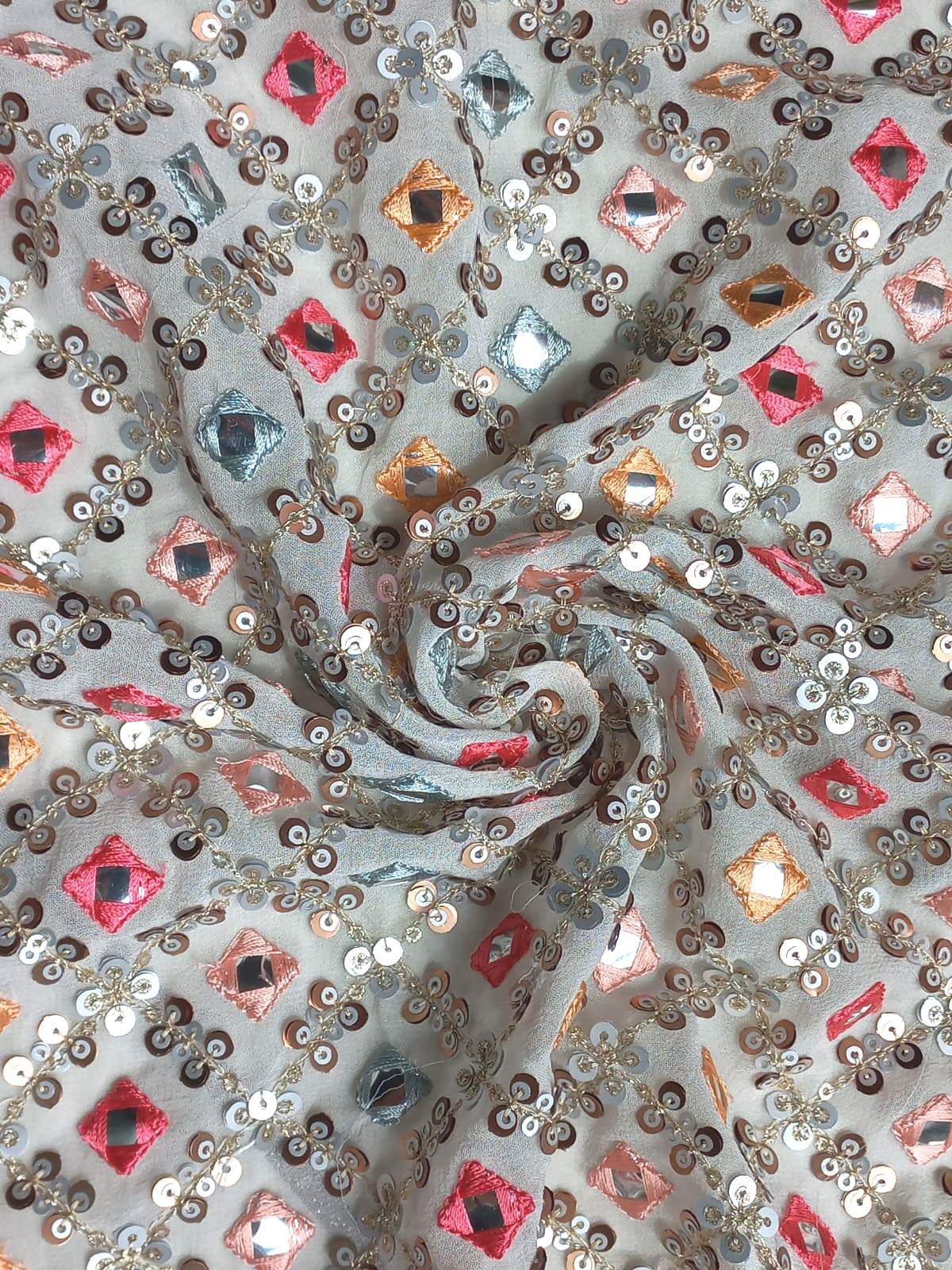 Don't miss out on this fashion-forward trend. Shop now and indulge in the world of unparalleled elegance with our All Over Embroidery fabric collection. Let the magic of intricate details and stunning craftsmanship adorn your wardrobe, ensuring that you stand out from the crowd. With every thread and every stitch, our fabrics promise to transform your ensemble into a masterpiece.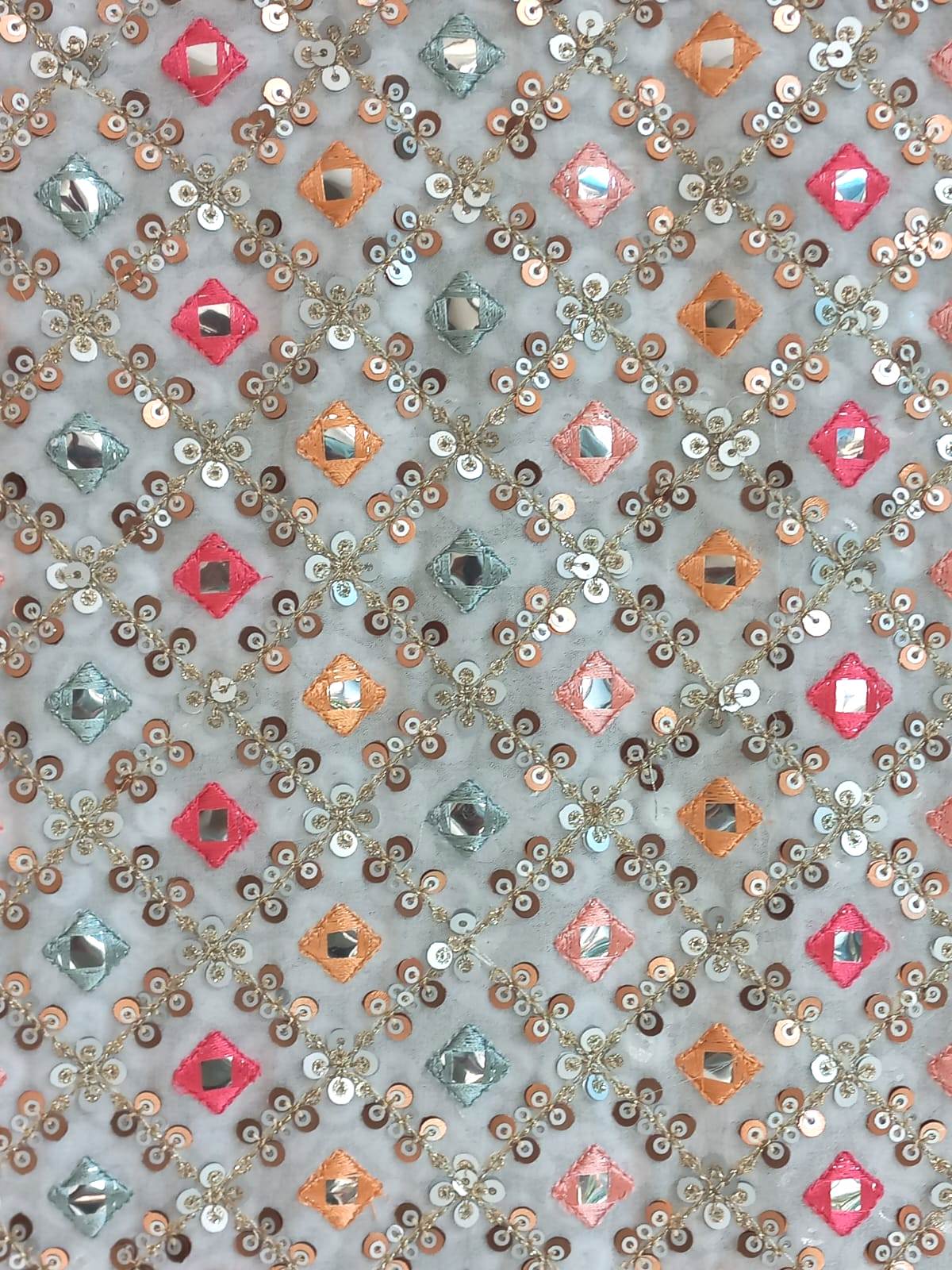 Experience the trend that's making waves in the fashion industry. Elevate your style and create fashion moments that will be remembered. Shop our All Over Embroidery fabric with Latkan Style Pattern today and embark on a journey of unparalleled sophistication and style!