In a groundbreaking development for the textile industry, Madhav Fashion has emerged as India's leading fabric manufacturing company, revolutionizing the market with its commitment to top-notch quality and relentless pursuit of innovation. With an expansive range of fabrics and a customer-centric approach, Madhav Fashion has become the go-to destination for designers, creators, and fashion enthusiasts alike.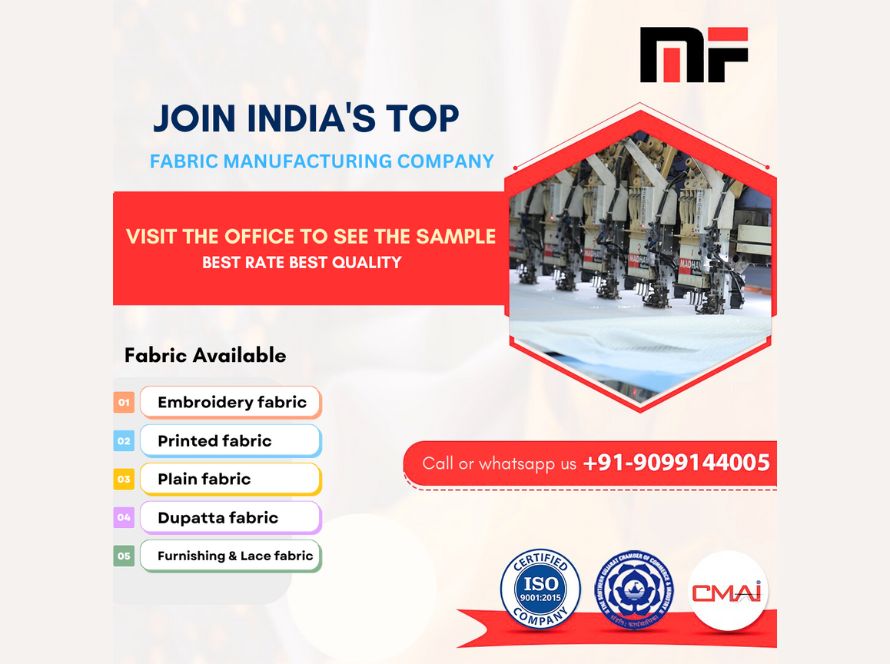 A Stellar Reputation
Madhav Fashion's rise to the summit of the fabric manufacturing industry is no coincidence. With a legacy spanning decades, the company has earned an irrefutable reputation for excellence. Its unwavering dedication to producing the finest fabrics, coupled with a focus on customer satisfaction, has propelled it to the forefront of the market.
Unmatched Quality
When it comes to fabric, quality reigns supreme, and Madhav Fashion takes this notion to heart. Each fabric undergoes stringent quality checks to ensure it meets the highest standards. The company's state-of-the-art manufacturing processes and skilled artisans work hand in hand to produce fabrics that are second to none. From the sourcing of raw materials to the final product, Madhav Fashion leaves no stone unturned in delivering fabrics that inspire awe.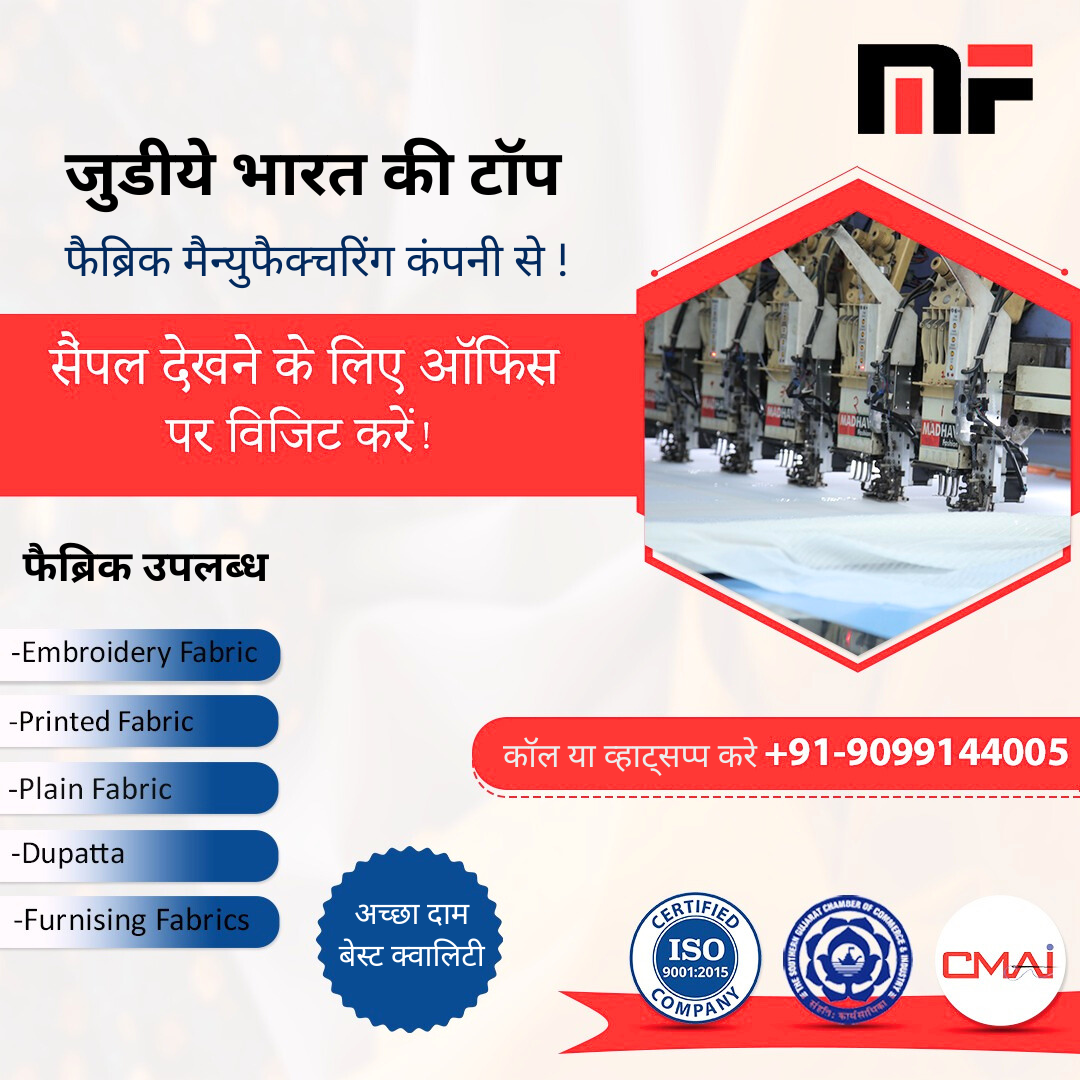 An Exquisite Collection
Madhav Fashion's vast and diverse collection of fabrics caters to the artistic vision of designers and the discerning taste of consumers. Whether it's the timeless allure of embroidery fabric, the understated elegance of plain fabric, the vibrant charm of printed fabric, or the grace of dupatta fabric, Madhav Fashion has something to satiate every creative appetite.
A Multifarious Array of Fabrics

Madhav Fashion's collection showcases a diverse range of fabrics, leaving patrons spoilt for choice. Their dedication to satisfying every customer's needs is evident in the vast variety they offer:

Embroidery Fabric: For those who seek intricacy and finesse, Madhav Fashion's embroidery fabric collection is a sight to behold. With meticulous detailing and craftsmanship, these fabrics add a touch of elegance and grandeur to any design.
Plain Fabric: The epitome of sophistication, their plain fabric line exudes a subtle charm that speaks volumes about simplicity done right. Ideal for creating timeless pieces that stand the test of trends and time.
Printed Fabric: Madhav Fashion's printed fabrics are a celebration of colors and patterns. From bold and artistic designs to delicate and whimsical motifs, these fabrics cater to every taste and style.
Dupatta Fabric: The dupatta fabric range captures the essence of grace and tradition. With a wide selection of colors and materials, these dupattas complete ensembles with an added touch of beauty.

Madhav Fashion
Affordable Luxury
One of Madhav Fashion's core principles is to make luxury accessible to all. Despite being synonymous with top-tier quality, the company prides itself on offering fabrics at competitive rates. This unique combination of luxury and affordability has won the hearts of numerous customers, making Madhav Fashion a trusted name in the industry.
Beyond Business: Community and Sustainability
Madhav Fashion's commitment extends beyond commercial success. As a responsible corporate citizen, the company actively engages in community development and sustainability initiatives. Through various programs, Madhav Fashion strives to uplift local communities and minimize its environmental impact, setting a commendable example for others in the industry.
Join the Madhav Fashion Family
Madhav Fashion welcomes creative minds and fashion enthusiasts to join its illustrious family. Whether you're an established designer seeking premium fabrics or an aspiring talent embarking on your creative journey, Madhav Fashion opens its doors to nurture and elevate your vision.
As India's top fabric manufacturing company, Madhav Fashion stands as a testament to excellence, integrity, and innovation. Its commitment to providing unmatched quality and its versatile fabric collection have earned it the trust and admiration of countless customers. Join Madhav Fashion today, and let your creativity soar with fabrics that embody perfection.