Welcome to Madhav Fashion, your ultimate destination for the latest and finest collection of dupatta materials. In this article, we will take you on a journey through the captivating world of embroidery, prints, plain fabrics, and ethnic textiles. Whether you are a fashion enthusiast, a textile lover, or someone looking for the perfect dupatta to complement your outfit, Madhav Fashion has got you covered. Let's delve into the exquisite realm of dupatta materials that will leave you spellbound.
1. The Allure of Embroidered Dupatta Materials: Embroidery has been an age-old art form that never fails to mesmerize. At Madhav Fashion, we take pride in presenting a stunning array of embroidered dupatta materials. From intricate floral patterns to elegant motifs, our collection showcases the finest craftsmanship that adds a touch of elegance to any attire. Explore the diverse range of embroidery styles and find the perfect dupatta that speaks to your unique sense of style.
2. Unraveling the Beauty of Printed Dupatta Materials: Printed dupatta materials have a timeless charm that captures the essence of tradition while embracing contemporary aesthetics. Our exclusive collection boasts a plethora of designs, including block prints, digital prints, and traditional prints that cater to every taste. Elevate your outfit with the enchanting allure of printed dupattas that celebrate the richness of Indian textiles.
3. The Understated Elegance of Plain Dupatta Materials: For those who appreciate simplicity and understated elegance, our range of plain dupatta materials is a perfect choice. The versatility of plain fabrics allows you to mix and match with various outfits, making them an essential addition to any wardrobe. Discover the beauty of minimalistic fashion with our wide selection of plain dupattas, available in an assortment of colors and textures.
4. Embrace the Ethnic Vibe with Traditional Dupatta Materials: Immerse yourself in the cultural heritage of India with our exclusive range of ethnic dupatta materials. From timeless Banarasi silk to regal Paithani and vibrant Bandhani, these dupattas embody the spirit of traditional craftsmanship. Add a touch of ethnicity to your ensemble and make a style statement that reflects the richness of Indian culture.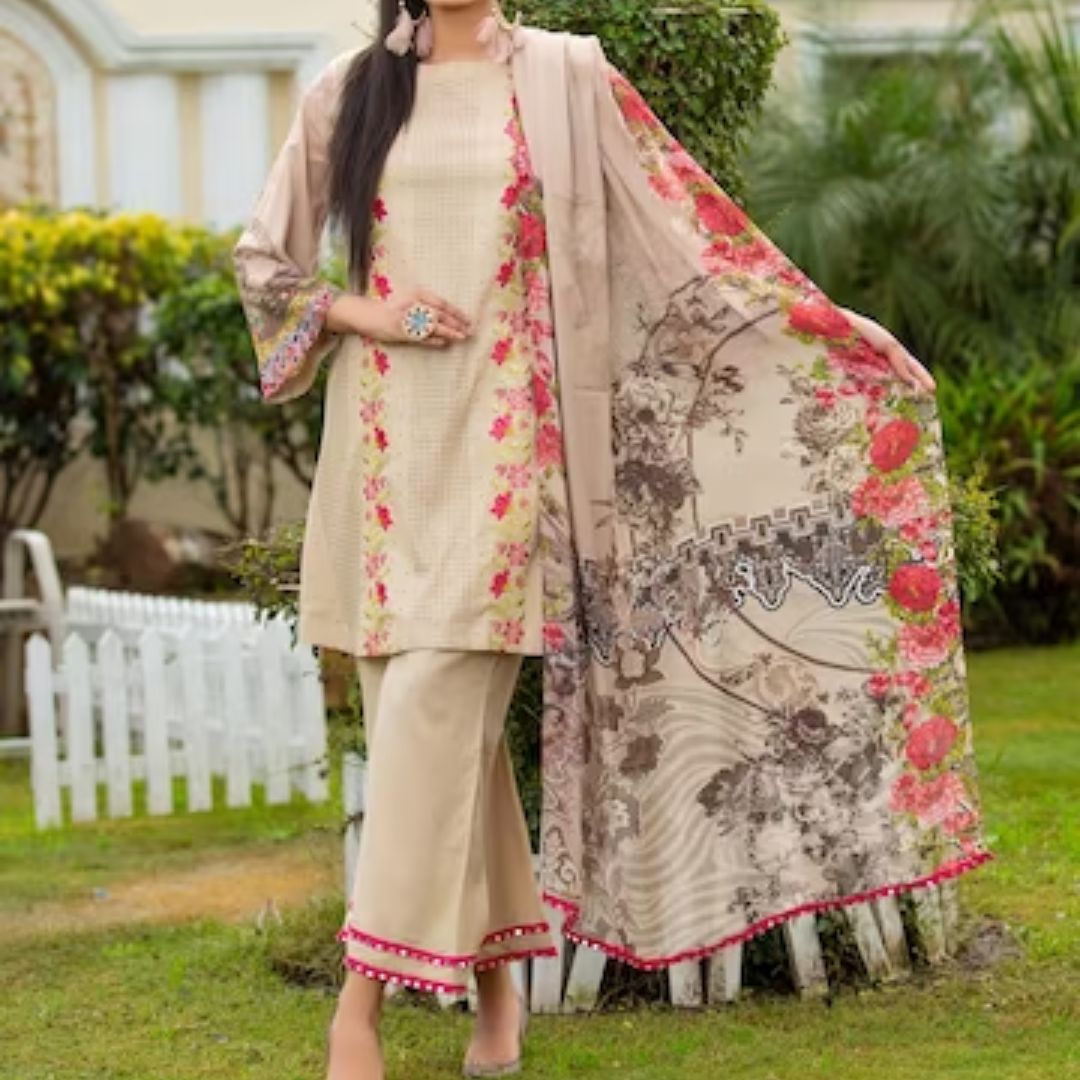 5. The Madhav Fashion Promise: At Madhav Fashion, we are committed to providing you with the finest quality dupatta materials at competitive prices. Each piece in our collection is carefully curated to meet the highest standards of design and craftsmanship. Our dedicated team of experts ensures that you get the latest trends and styles, making us your one-stop destination for all your fashion needs.
Madhav Fashion: Where Fashion Meets Tradition!
As you embark on a journey to enhance your wardrobe with exquisite dupatta materials, let Madhav Fashion be your trusted companion. From the allure of embroidery to the timeless beauty of plain fabrics and the ethnic charm of traditional textiles, our collection offers something special for every discerning fashion lover. Upgrade your style quotient with our latest and trendsetting dupatta materials, and experience the joy of dressing up like never before. Visit our website now and let Madhav Fashion be the ultimate destination for your fashion aspirations.