Top Allover Embroidery Fabric Manufacturers 2023 – Madhav Fashion: When it comes to allover embroidery fabric, Madhav Fashion has secured its position as one of the leading manufacturers in the industry. Renowned for its exquisite craftsmanship and commitment to quality, Madhav Fashion has captured the hearts of fashion enthusiasts worldwide. In this article, we will delve into the reasons behind Madhav Fashion's success as a top allover embroidery fabric manufacturer and explore the distinct features that set them apart in the competitive market.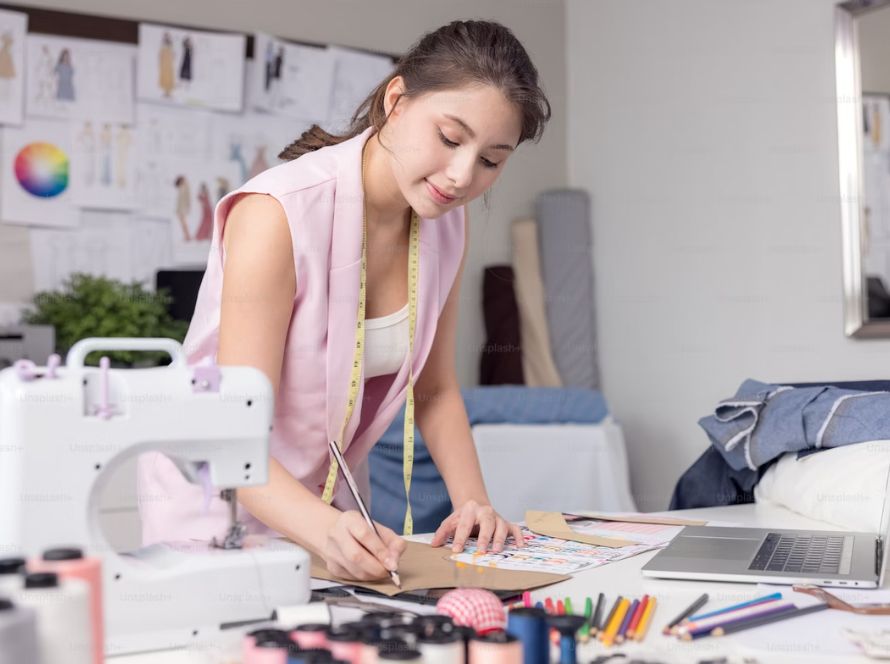 Unparalleled Craftsmanship
At the heart of Madhav Fashion's success lies its unparalleled craftsmanship. The skilled artisans at Madhav Fashion possess a deep-rooted understanding of embroidery techniques passed down through generations. With every stitch carefully handcrafted, they bring to life intricate and captivating allover embroidery designs. The blend of traditional expertise with contemporary innovation results in fabrics that exude elegance and timeless beauty, making them a favorite among designers and fashion connoisseurs.
Innovative Designs and Trends
Madhav Fashion prides itself on staying ahead of the curve in design trends. Their design team is constantly exploring new inspirations and pushing creative boundaries to create unique and captivating allover embroidery patterns. Whether it's floral motifs, geometric shapes, or abstract designs, Madhav Fashion's collection offers a diverse array of options to suit various fashion preferences. Their ability to infuse traditional artistry with modern aesthetics ensures that their fabrics are always on-trend and in demand.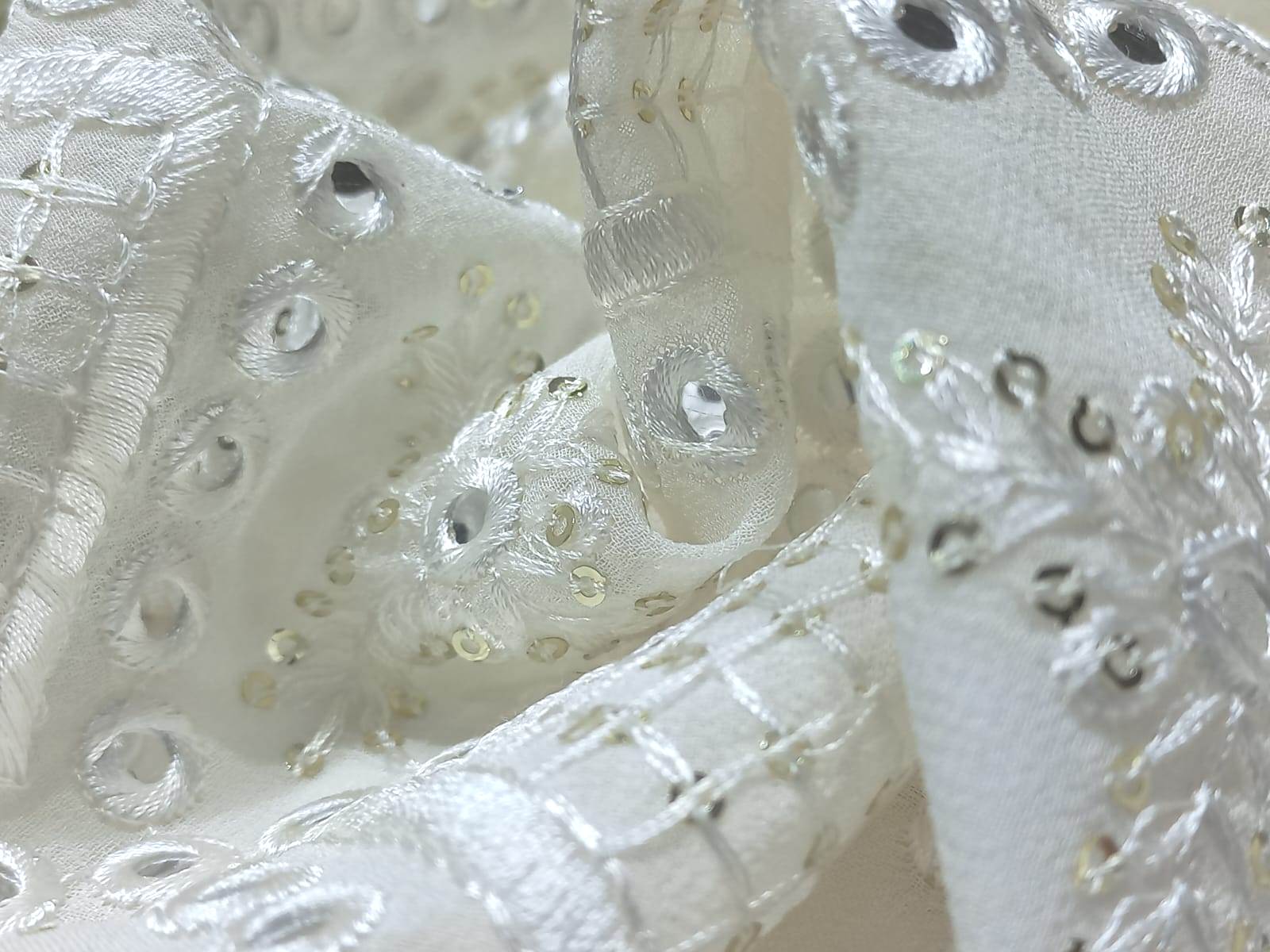 Wide Variety of Fabrics
Another key factor that sets Madhav Fashion apart is its extensive range of fabrics. From ethereal chiffons and elegant silks to luxurious velvet and contemporary crepes, their allover embroidery fabrics adorn a wide variety of materials. This diversity empowers designers and fashion houses to create distinctive and stunning collections, catering to a broad spectrum of tastes and occasions.
Customization and Personalization
Understanding the individuality of their customers, Madhav Fashion offers customization and personalization services. Whether it's altering existing designs or creating entirely bespoke allover embroidery patterns, their team collaborates closely with clients to bring their vision to life. This personalized touch not only ensures customer satisfaction but also reflects Madhav Fashion's dedication to meeting the unique needs of each client.
Latest Position Print Fabric Design in India
Quality Assurance and Sustainability
Madhav Fashion places utmost importance on quality assurance and sustainability. Every piece of allover embroidery fabric undergoes rigorous inspection to meet the highest industry standards. Moreover, the company is committed to sustainable practices, responsibly sourcing raw materials and employing eco-friendly production processes. By prioritizing environmental conservation, Madhav Fashion demonstrates its commitment to a greener and more ethical fashion industry.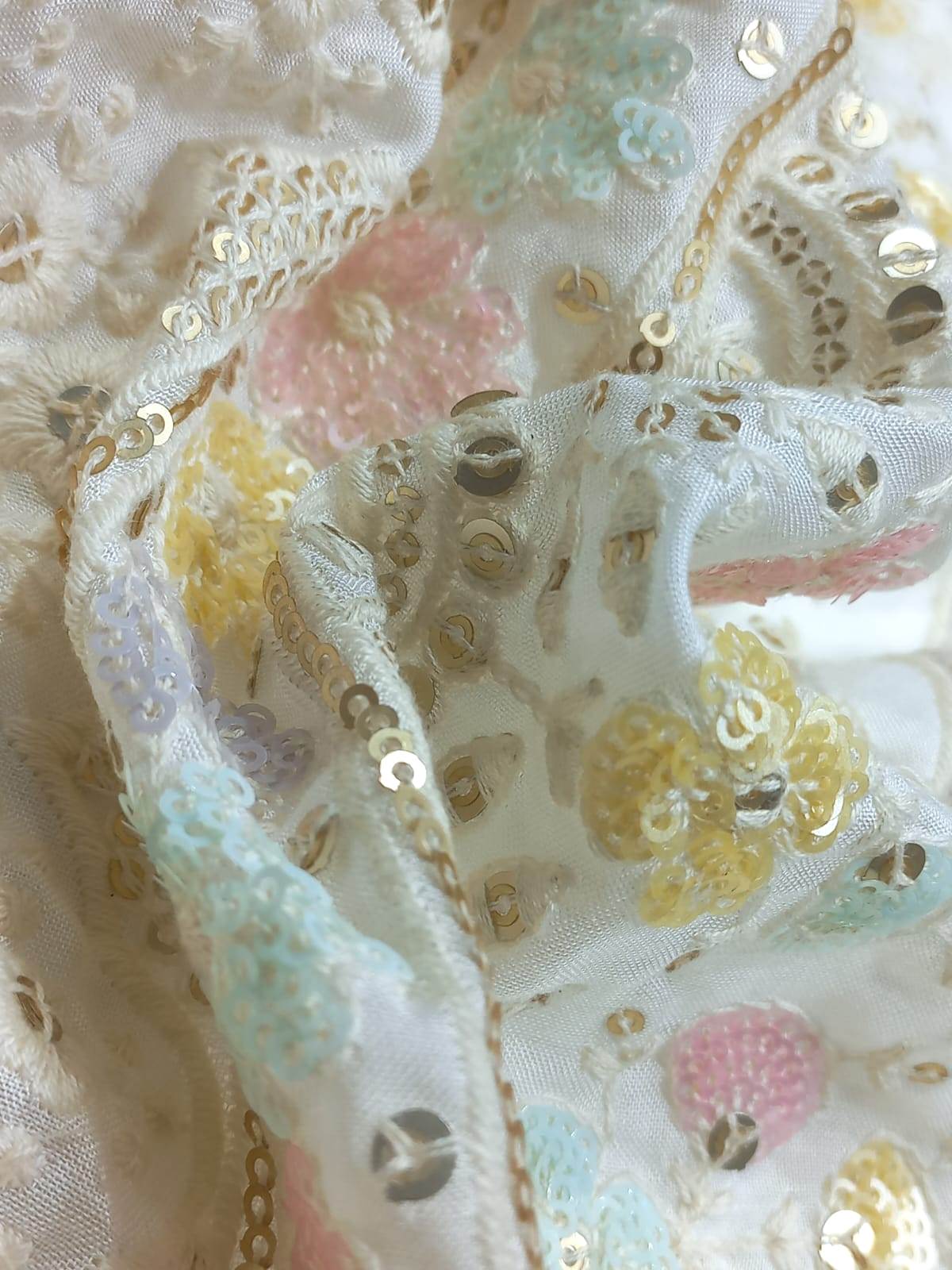 Global Presence and Clientele
Madhav Fashion's reputation has extended far beyond the borders of India. With a robust global presence, the company has successfully supplied their allover embroidery fabrics to fashion houses, boutiques, and designers across various continents. Their ability to adapt their collections to diverse cultural preferences has enabled them to establish a loyal and satisfied international clientele.
Madhav Fashion's position as a top allover embroidery fabric manufacturer is a result of its unwavering commitment to craftsmanship, innovative design, product variety, and customer satisfaction. With a focus on tradition, quality, and sustainability, Madhav Fashion continues to lead the way in the allover embroidery fabric industry. Their timeless creations not only adorn fashion runways but also enhance the allure of everyday wear. As they continue to embrace creativity and excellence, Madhav Fashion is set to remain a trendsetter and a preferred choice for discerning fashion enthusiasts worldwide.
Reference