The fashion designing industry is a rapidly growing global sector that continues to make remarkable strides, including in India. With the emergence of numerous fashion shows and the creativity of top Indian designers, the industry is garnering international recognition. India, renowned for its textiles and handicrafts industries, serves as a rich source of inspiration for many fashion designers, who incorporate elements of traditional Indian apparel into their designs. Additionally, the association between fashion and films, as well as the expanding consumer base, has contributed to the industry's expansion.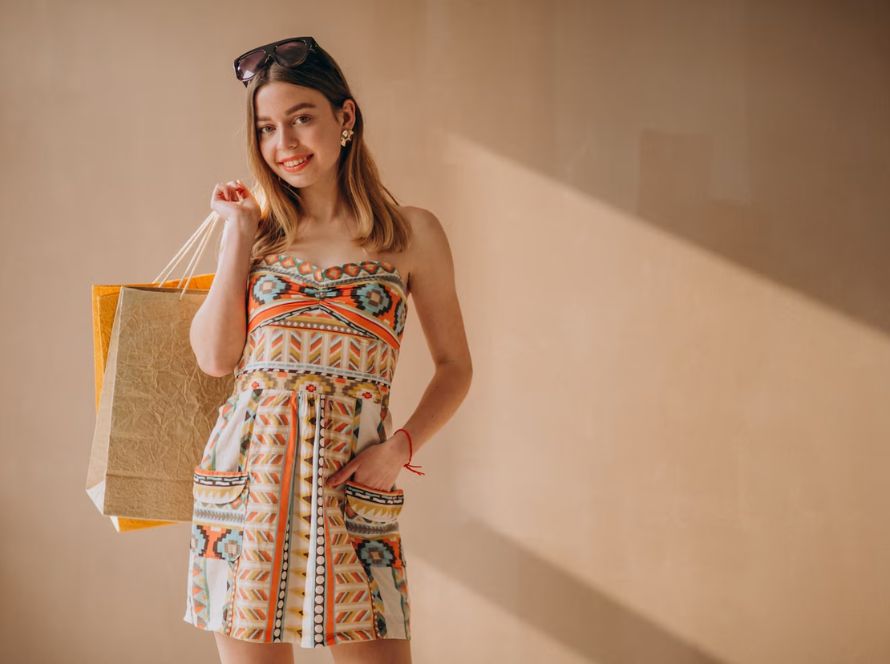 The Rise of Fashion in Films and TV Soaps:
Fashion designers play a vital role in the world of films and television. They craft apparel, accessories, and jewelry for movie stars and TV soap actors, thereby popularizing fashion among the masses. The involvement of prominent Indian designers in movies, TV soaps, and reality shows has transformed the industry. Designers are now being sought after by prestigious film banners, further promoting fashion at a larger scale than before.
Inclusive Fashion for All:
Fashion designing in India has transcended age barriers and caters to people of all generations. Designers create clothing for various occasions, ranging from weddings and parties to conferences and even funerals. Moreover, the industry not only serves high-profile clients and celebrities but also embraces the middle-class segment. Middle-class individuals now closely follow fashion trends, leading to significant progress in the fashion designing industry.
Promising Career Opportunities:
Fashion designing offers promising and rewarding career opportunities. Successful designers earn substantial income and recognition. The industry's advancement has created ample scope for aspiring fashion designers. With designer clothes, shoes, and accessories becoming status symbols, several designer stores have emerged in metropolitan cities across India, showcasing extravagant collections.
Global Influence: Madhav Fashion's Leadership in Embroidery Fabric Industry
Amidst the evolving fashion designing landscape, Madhav Fashion has emerged as a leader in the embroidery fabric industry. With a global presence, Madhav Fashion has made a significant impact on the fashion world. Their exquisite embroidery fabrics have gained recognition for their quality and craftsmanship, captivating fashion enthusiasts worldwide.
The Growth of the Fashion Industry:
The widespread popularity of fashion has prompted the establishment of export houses, textile mills, boutiques, garment stores, and factories in India. Furthermore, multinational companies have entered the Indian market, offering their apparel and accessories to cater to fashion enthusiasts. As a result, the fashion industry has evolved into a billion-dollar global enterprise.
The Growing Demand for Fashion Education:
The increasing interest in fashion designing as a career has led to the establishment of several fashion designing institutes across India. Young aspirants are eager to embark on a career in fashion, inspired by the industry's success and potential.
The fashion designing industry continues to thrive globally, with India playing a pivotal role. The fusion of traditional Indian elements with contemporary fashion, the integration of fashion in films and television, and the inclusive nature of fashion for all age groups have contributed to its growth. Furthermore, the influence of Madhav Fashion, a leader in the embroidery fabric industry, has added a touch of elegance and craftsmanship to the fashion world. With numerous opportunities and a constantly expanding market, the fashion industry remains an exciting and promising field for aspiring designers.