Discover the enchanting world of Latest Premium Chain Thread Embroidery work on the alluring canvas of viscose georgette fabric, skillfully curated by none other than the renowned fashion house, Madhav Fashion. This artistic fusion combines traditional craftsmanship with modern design sensibilities, resulting in ethereal garments that elevate your style quotient. Join us on a journey through the mesmerizing allure of this exquisite embroidery technique, sure to captivate your senses and leave you yearning for more.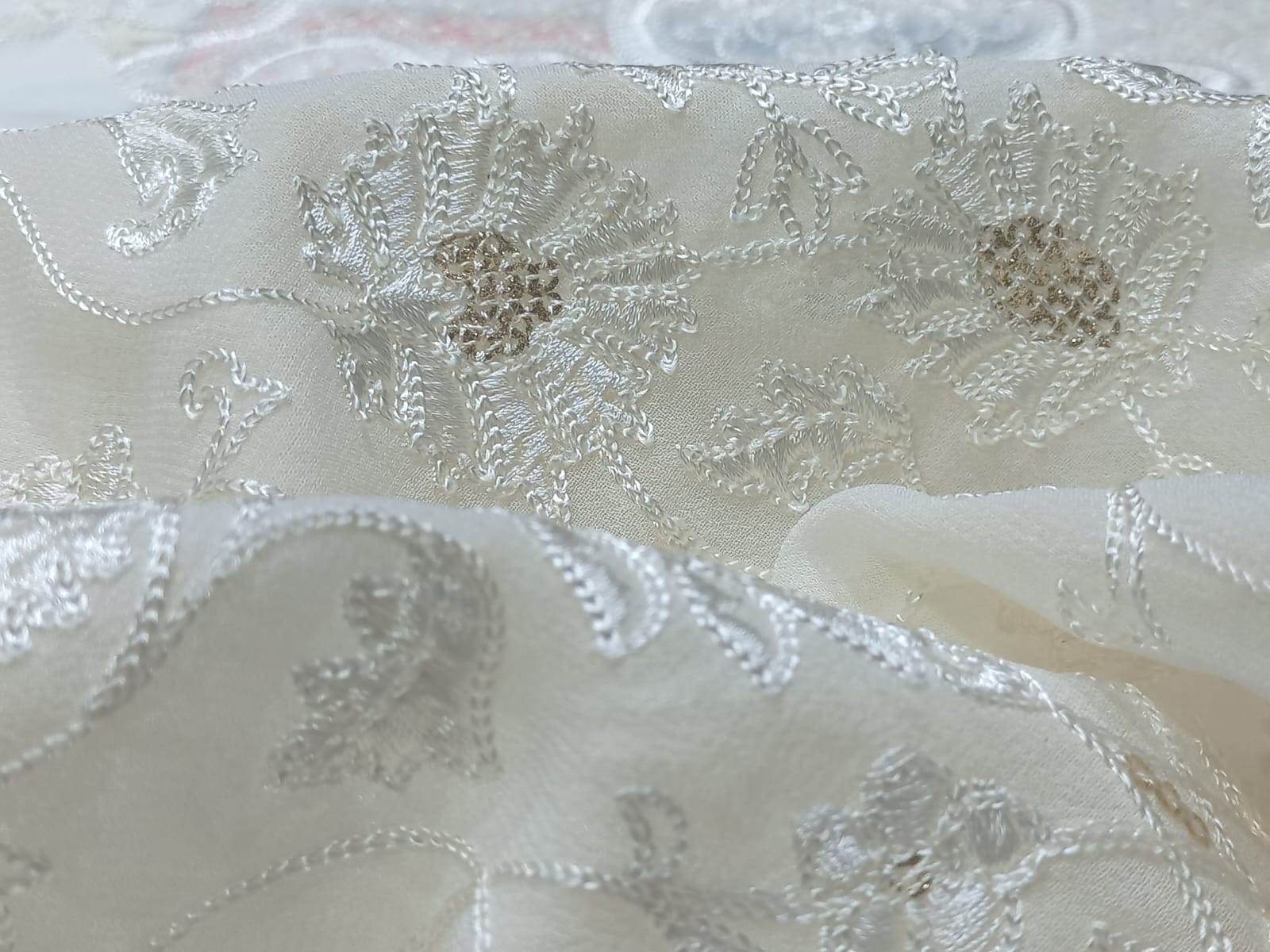 A Tale of Elegance and Intricacy Premium chain thread embroidery is a centuries-old craft, meticulously passed down from one generation to another. The technique involves hand-stitching fine metallic or silk threads in chain-like patterns, forming a captivating interplay of texture and depth. The graceful fluidity of the chain stitches imparts an aura of elegance and sophistication, making it a sought-after choice for high-end fashion creations.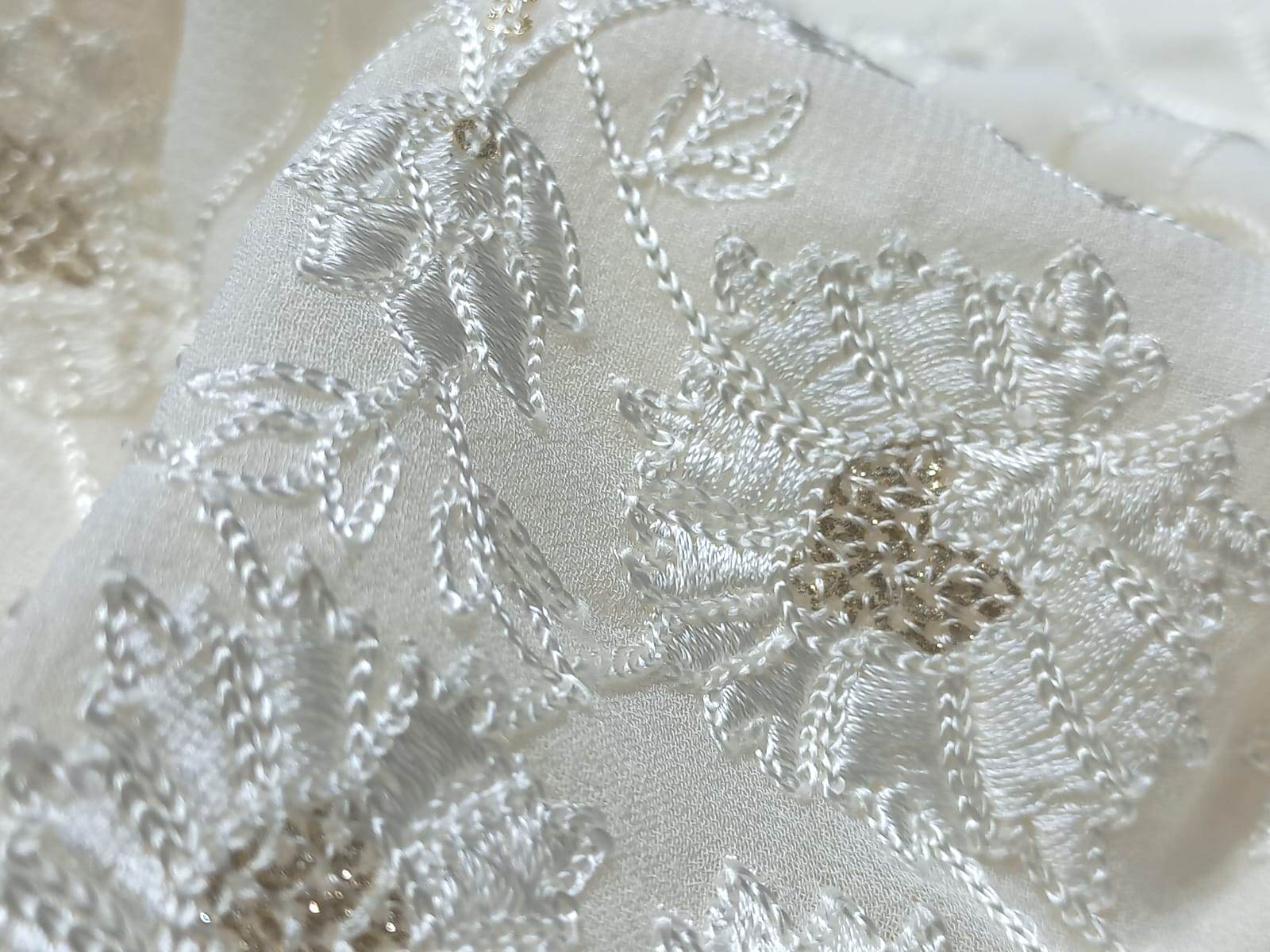 The Unparalleled Beauty of Viscose Georgette Fabric
Where Luxury Meets Comfort Viscose georgette fabric is a true gem in the world of textiles, valued for its luxuriously soft feel and flowing drape. Made from natural fibers, this lightweight and breathable material make it ideal for a variety of clothing, ranging from graceful sarees and flowing dresses to chic tops and scarves. The smooth surface of viscose georgette serves as a perfect canvas for the intricate chain thread embroidery to truly shine and create a harmonious fusion of texture and fluidity.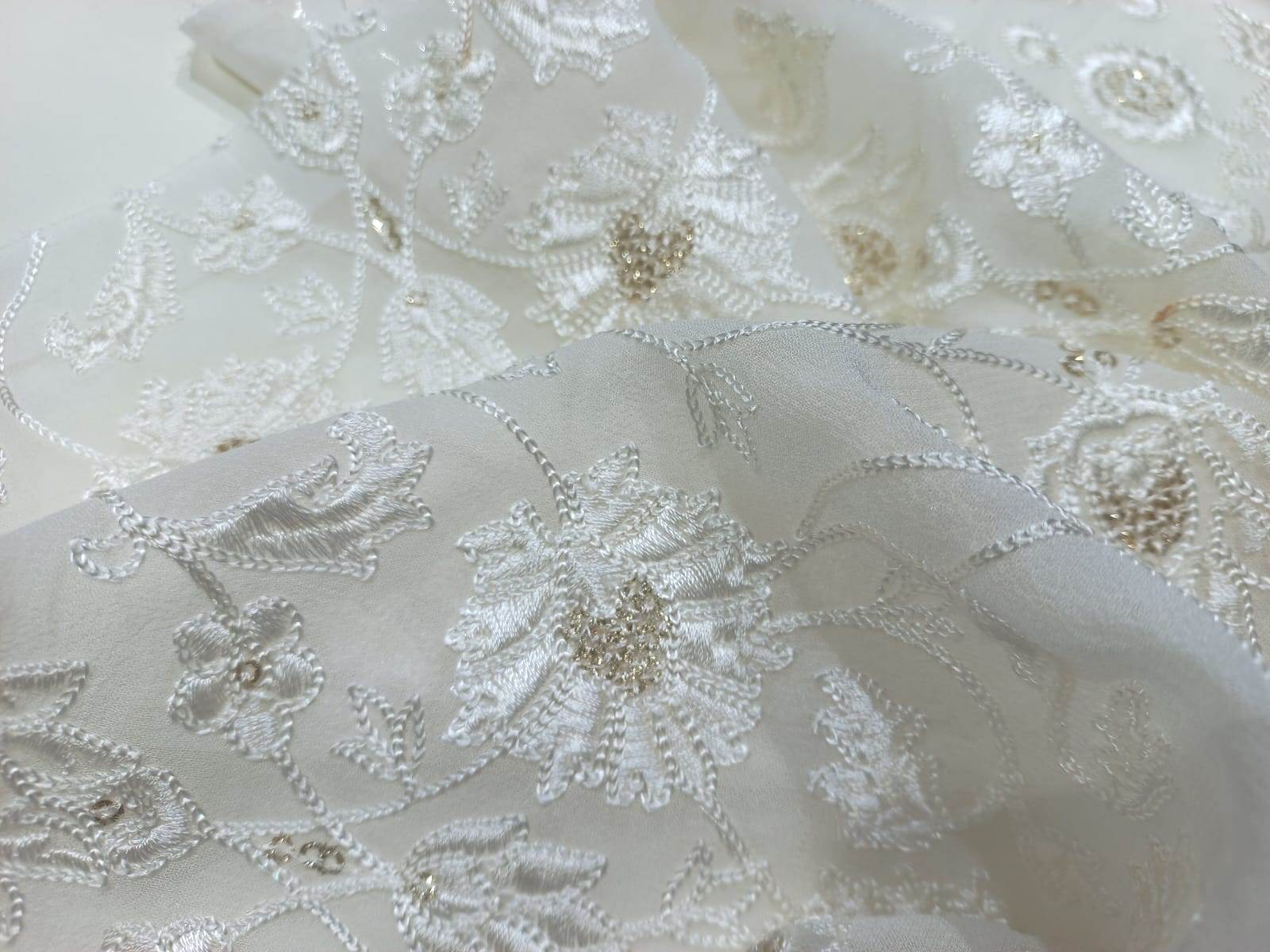 Madhav Fashion – Redefining Elegance with Every Stitch
A Legacy of Craftsmanship Madhav Fashion, a name synonymous with exceptional quality and unparalleled artistry, has been a vanguard in the world of high-end fashion. For decades, this esteemed fashion house has embraced traditional embroidery techniques while staying at the forefront of contemporary designs. The artisans at Madhav Fashion pour their heart and soul into every creation, infusing passion and dedication to curate garments that resonate with discerning fashion connoisseurs worldwide.
Embracing Timeless Trends – Embroidery Revival
When Heritage Meets Modernity In recent years, the fashion world has witnessed a revival of embroidery, as fashion enthusiasts increasingly seek unique, handcrafted pieces that stand apart from mass-produced trends. The revival of premium chain thread embroidery on viscose georgette fabric has been one of the most significant trends, celebrating the beauty of bespoke craftsmanship in a fast-paced world.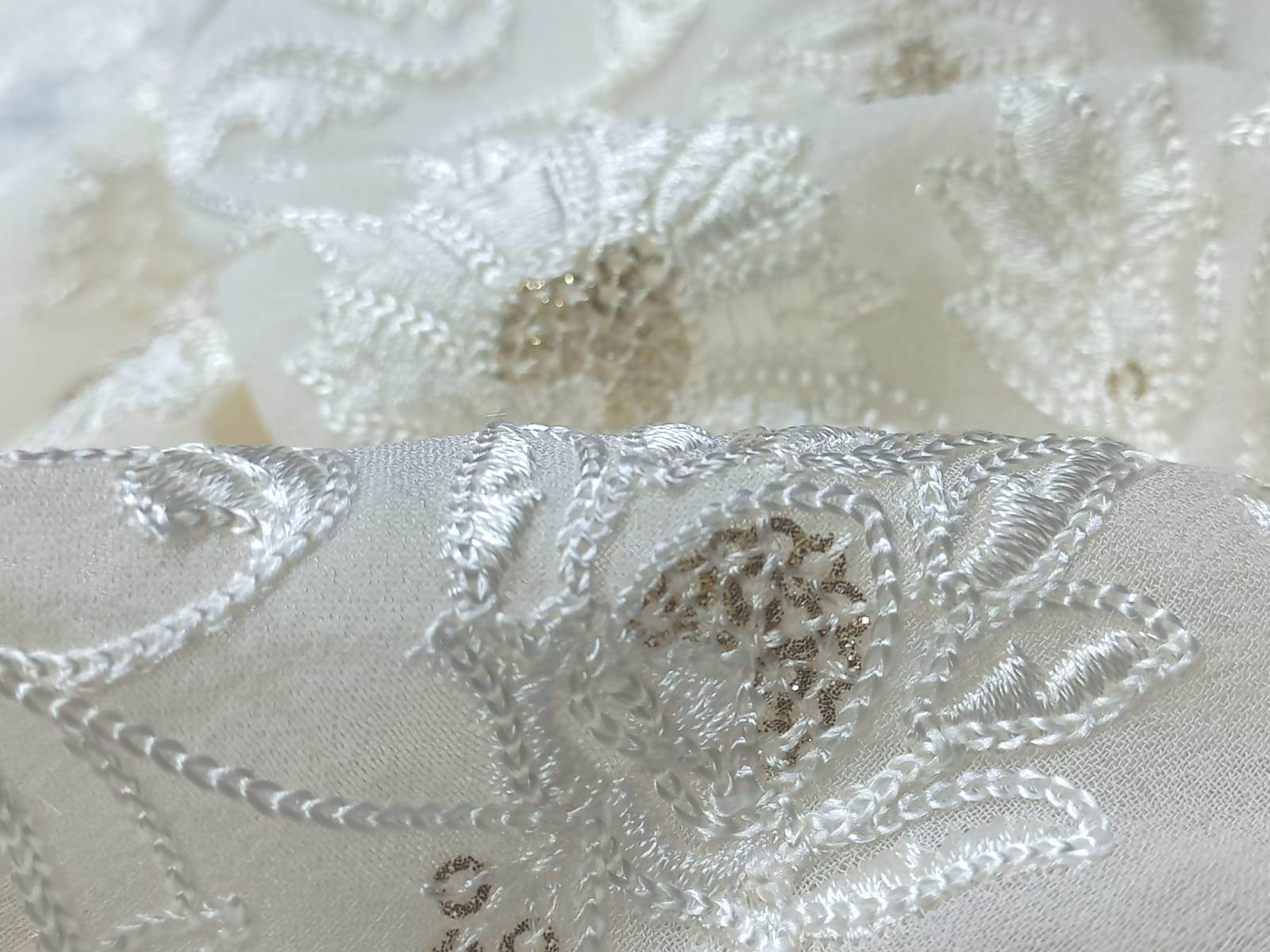 From Runways to Red Carpets – Embracing Versatility
Style for Every Occasion Madhav Fashion's premium chain thread embroidery on viscose georgette fabric has transcended beyond runways to grace the red carpets and special occasions. The versatility of this combination allows for a wide range of designs, from understated elegance for formal affairs to bold and dramatic statements for celebrations. Celebrities and fashion icons worldwide have embraced the allure of this opulent fusion, ensuring its place in the pantheon of timeless fashion choices.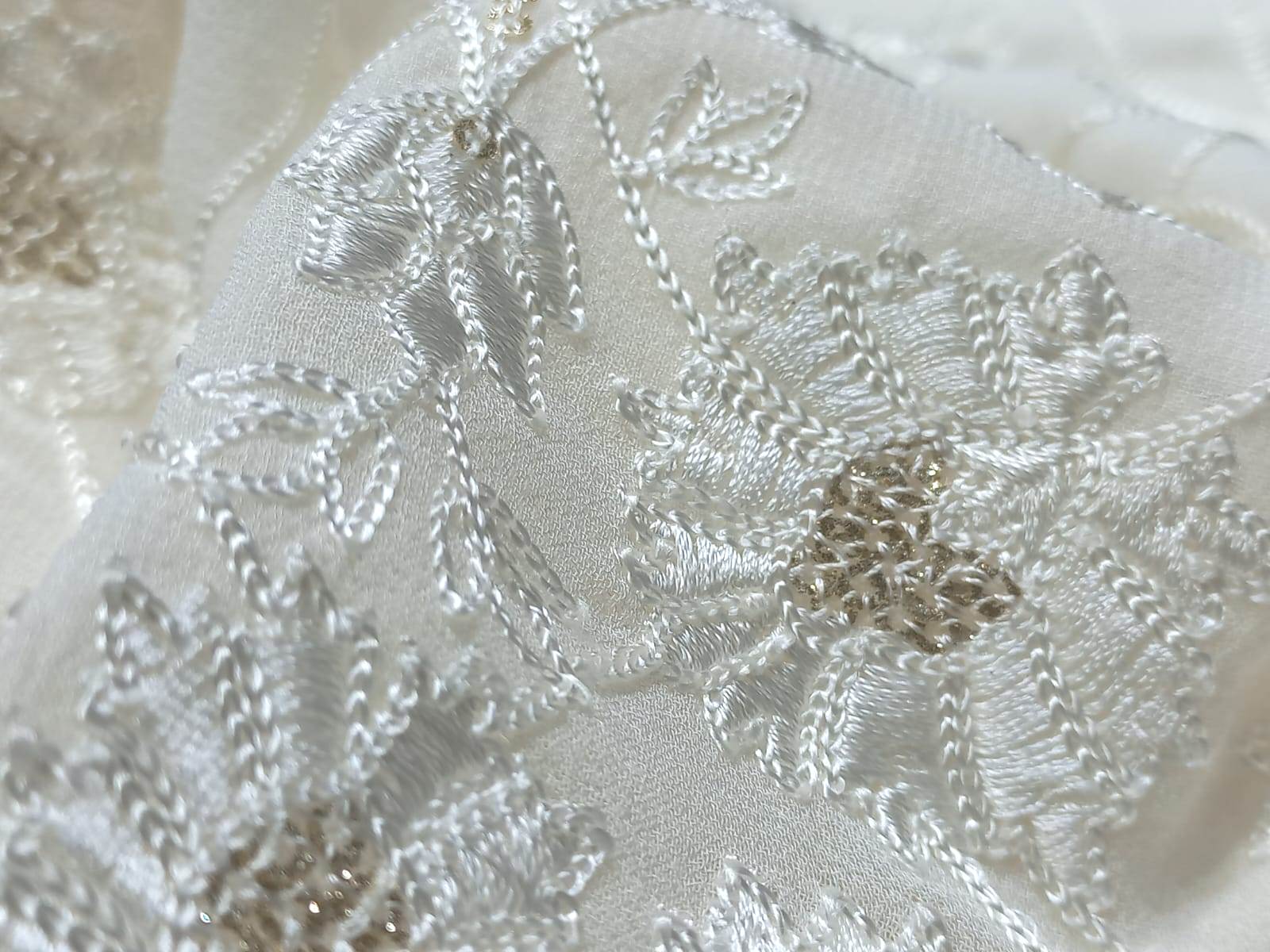 Elevate Your Style with Madhav Fashion's Premium Chain Thread Embroidery on Viscose Georgette Fabric
In the realm of fashion, Madhav Fashion's exquisite amalgamation of premium chain thread embroidery on viscose georgette fabric stands as an epitome of elegance and artistic brilliance. Each piece crafted with love and skill embodies the essence of heritage and modernity, making it a must-have for those who appreciate the finer nuances of couture. Embark on a sartorial journey that celebrates craftsmanship, style, and creativity with Madhav Fashion, where each garment is a masterpiece, waiting to adorn the discerning you.
Highlights