When it comes to creating a stylish and inviting home, the right choice of furnishing fabrics plays a crucial role. Madhav Fashion, a renowned furnishing fabric manufacturer, offers a wide range of high-quality fabrics that can transform your living spaces. With our exceptional craftsmanship and attention to detail, we have established ourselves as a trusted name in the home decor industry. Let's explore how Madhav Fashion can enhance your home with our exquisite furnishing fabrics.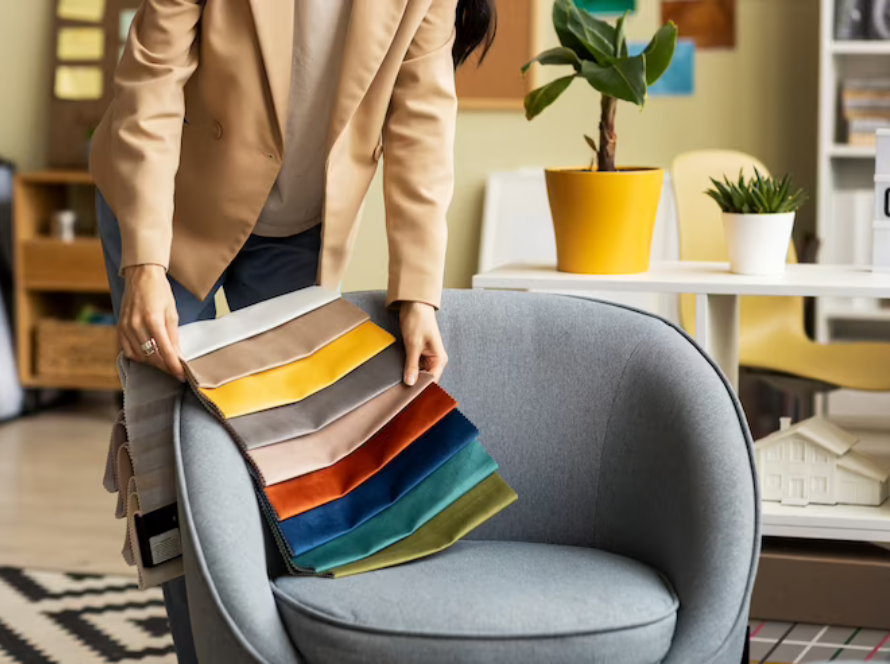 Upholstery Fabrics: Unleash Your Creativity Our upholstery fabrics are designed to bring comfort, durability, and elegance to your furniture pieces. From luxurious velvet to durable and versatile cotton blends, our collection offers a myriad of options to suit different styles and preferences. With Madhav Fashion's upholstery fabrics, you can unleash your creativity and design furniture pieces that truly reflect your personality and taste.
Curtain and Drapery Fabrics: Add a Touch of Elegance Enhance the ambiance of your rooms with our stunning curtain and drapery fabrics. Whether you desire sheer elegance or bold patterns, our fabrics offer a wide variety of choices. From lightweight sheers that allow natural light to filter through to heavy-duty fabrics that provide privacy and insulation, Madhav Fashion has the perfect fabric to elevate your window treatments and add a touch of sophistication to your home.
Cushion and Pillow Fabrics: Comfort and Style Combined Create inviting and stylish seating areas with our cushion and pillow fabrics. Our collection includes an array of textures, colors, and patterns to suit any decor theme. Whether you prefer plush velvet, trendy geometric designs, or timeless floral prints, Madhav Fashion provides fabrics that will transform your cushions and pillows into statement pieces that exude comfort and style.
Home Decor Fabrics: Infuse Personality into Your Space Express your unique style and infuse personality into your home with our home decor fabrics. From table runners and placemats to bedspreads and wall hangings, our fabrics are versatile enough to be used in various home decor projects. Let your imagination run wild and create a cohesive and harmonious look throughout your space with Madhav Fashion's exceptional home decor fabrics.
Partner with Madhav Fashion: If you are an interior designer, furniture manufacturer, or home decor enthusiast, we invite you to explore the possibilities of partnering with Madhav Fashion. Our commitment to quality, design, and customer satisfaction sets us apart in the industry. Contact us today to discuss how we can collaborate and provide you with the finest furnishing fabrics that will enhance your projects and delight your clients.
Madhav Fashion, the leading furnishing fabric manufacturer, offers a wide range of exquisite fabrics that can elevate your home decor to new heights. From upholstery fabrics that unleash creativity to curtain and drapery fabrics that add elegance, our collection is designed to meet the diverse needs and preferences of homeowners and design professionals. Experience the exceptional quality and craftsmanship of Madhav Fashion's furnishing fabrics and create a home that truly reflects your style and personality.