Breaking News: Madhav Fashion Receives Thanking Award at CMAI Exhibition in Mumbai: In a remarkable achievement, Madhav Fashion, a leading fashion brand, has successfully attended the CMAI Exhibition at the Bombay Exhibition Center and received the Thanking Award from the President of CMAI.
The CMAI Exhibition is a prominent event in the fashion industry that brings together various designers, brands, and manufacturers to showcase their latest collections and products. This year's exhibition was held in Mumbai, and Madhav Fashion's participation was highly anticipated.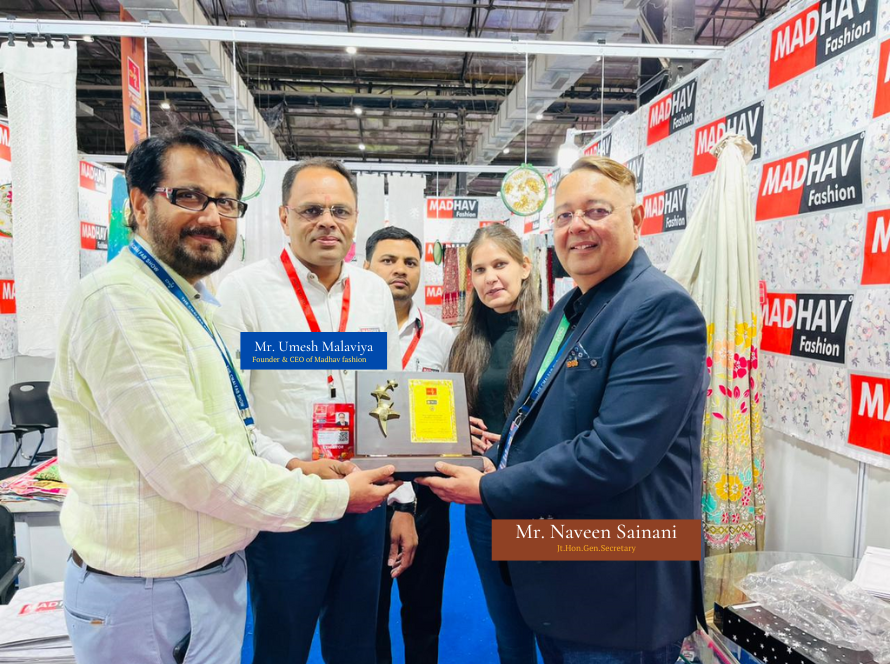 Madhav Fashion showcased their latest collection, which received a tremendous response from the visitors and other participants. The collection featured a blend of traditional and modern designs that appealed to all age groups and tastes.
Breaking News: Madhav Fashion Receives Thanking Award at CMAI Exhibition in Mumbai.
The President of CMAI, in recognition of Madhav Fashion's outstanding performance at the exhibition, presented them with the Thanking Award. The award is a symbol of appreciation for the brand's commitment to innovation, quality, and customer satisfaction.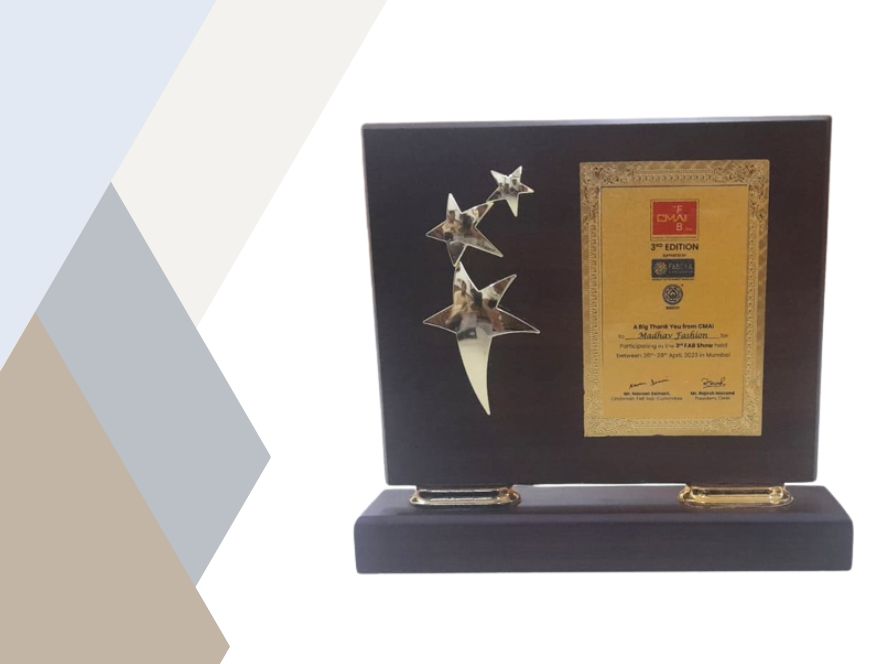 Madhav Fashion's management expressed their gratitude for receiving the award and acknowledged the hard work of their team in making the exhibition a grand success. They also thanked the President of CMAI for recognizing their efforts and encouraging them to strive for excellence in the fashion industry.
This achievement is a significant milestone for Madhav Fashion, and it reinforces their position as one of the leading fashion brands in the country. With their dedication to innovation and quality, they are sure to continue setting new standards in the industry.
News Line