Top Chinon Fabric Manufacturer in India Madhav fashion -15 August: In the realm of textiles, Madhav Fashion has emerged as a beacon of innovation and excellence, spearheading the production of Chinon fabrics in India. With an unwavering commitment to quality, creativity, and customer satisfaction, this industry leader has not only reshaped the Chinon fabric market but has also positioned itself as the foremost manufacturer in the country.
Top Chinon Fabric Manufacturer in India Madhav fashion -15 August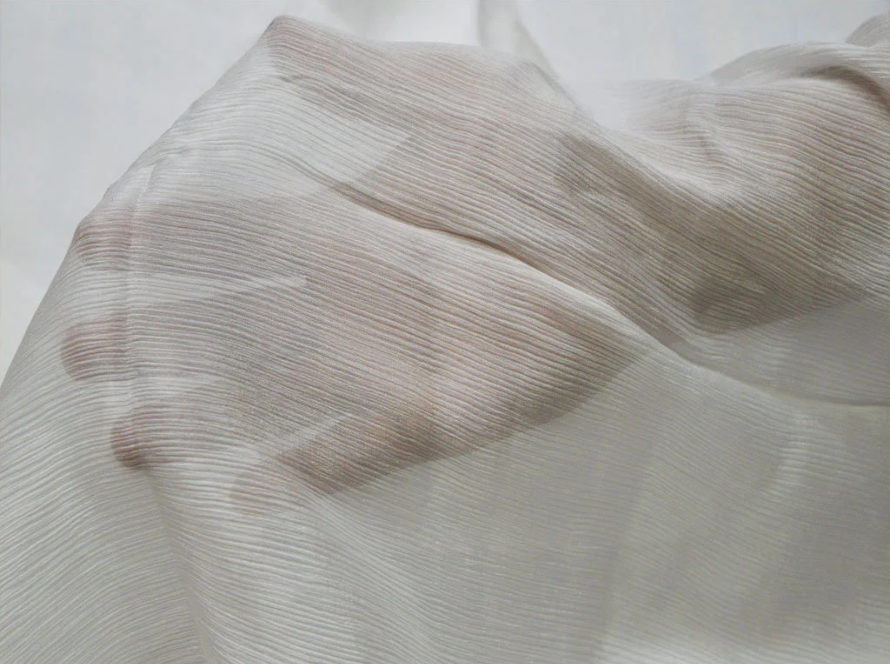 Championing the Art of Chinon
Madhav Fashion's journey to becoming India's top Chinon fabric manufacturer is marked by its dedication to preserving and enhancing the art of creating this distinctive material. Drawing upon the essence of traditional craftsmanship and marrying it with contemporary techniques, the company weaves Chinon fabrics that encapsulate elegance, fluidity, and timeless beauty. Each roll of Chinon fabric produced by Madhav Fashion tells a story of meticulous craftsmanship and artistic expression.
Chinon fabric is a type of woven fabric made from natural or synthetic fibers. It is known for its soft, drapey, and lightweight qualities. Chinon fabric is often used to make dresses, skirts, blouses, and other garments. It is also used to make home furnishings, such as curtains and bed sheets.

Madhav Fashion is a leading manufacturer of Chinon fabric in India. The company has been in the textile industry for over two decades and uses state-of-the-art technology and machinery to produce fabrics that meet the highest quality standards. Madhav Fashion's Chinon fabric is perfect for a variety of occasions, including weddings, festivals, and parties. The company also offers a wide range of embroidery designs to choose from, so you can create the perfect look for any occasion.

www.madhavfashion.com
Innovative Crafting Techniques
Madhav Fashion stands at the forefront of innovation in Chinon fabric manufacturing. The company continually explores cutting-edge crafting techniques that elevate the fabric's allure. By blending age-old weaving methods with modern technology, Madhav Fashion produces Chinon textiles that not only showcase exquisite aesthetics but also offer unparalleled comfort and durability. This seamless fusion of tradition and innovation has propelled Madhav Fashion to the zenith of the Chinon fabric industry.
The Versatility of Chinon
Madhav Fashion's Chinon fabrics transcend conventional applications, finding a place in a myriad of fashion and lifestyle segments. From ethereal sarees that drape like poetry to graceful dresses that flow with elegance, Chinon fabrics possess an inherent versatility that caters to diverse design sensibilities. By offering designers a canvas of possibilities, Madhav Fashion empowers them to craft garments that radiate sophistication, charm, and distinctiveness.
Commitment to Quality
Madhav Fashion's commitment to excellence is palpable throughout the Chinon fabric manufacturing process. Every step, from sourcing premium raw materials to weaving and finishing, is meticulously monitored to ensure that only the finest Chinon fabrics make their way to discerning customers. This unwavering dedication to quality has earned Madhav Fashion a reputation for consistency, trustworthiness, and excellence.
Sustainability at the Core
As the global textile industry pivots towards sustainability, Madhav Fashion takes a leading role by infusing eco-conscious practices into Chinon fabric manufacturing. The company recognizes its responsibility to reduce its ecological footprint and is focused on minimizing waste, conserving resources, and employing environmentally friendly dyeing and finishing techniques. Madhav Fashion's Chinon fabrics not only adorn wearers with elegance but also reflect the company's commitment to a greener future.

Madhav Fashion's emergence as the premier Chinon fabric manufacturer in India is a testament to its commitment to craftsmanship, innovation, and ethical practices. Through a harmonious blend of tradition and modernity, the company has elevated Chinon fabrics to a realm of beauty and sophistication, setting trends and inspiring designers across the nation. With an unwavering dedication to quality and sustainability, Madhav Fashion continues to shape the Chinon fabric landscape, proving that elegance, versatility, and responsibility can seamlessly coexist in the world of textiles.
Reference