Surat, Guijarat 5 sep 2023,- Bollywood actress Sonam Kapoor Ahuja, who recently welcomed a baby boy on August 20, sat down with journalist Faye D'Souza to discuss her journey through pregnancy and her evolving priorities. As a style icon and a prominent figure in the Indian film industry, Sonam opened up about her experiences and future plans, shedding light on her personal and professional life.
A Pandemic Surprise: While Sonam and her husband, Anand Ahuja, initially planned to wait two years after their wedding before starting a family, the onset of the COVID-19 pandemic altered their timeline. Spending time at Anand's family home in Delhi at the beginning of the pandemic, they decided that the circumstances were right to begin their family journey, even though the severity of the virus was still uncertain. Sonam recalled that after her birthday in June, they decided they couldn't wait any longer and embarked on their pregnancy journey.
Challenging First Trimester: Sonam's pregnancy journey had its share of challenges. She discovered she was pregnant on Christmas Day, with Anand recovering from COVID-19 in another room of their London apartment. Just a month later, she fell ill with fever, cough, and cold, leading to fears about COVID's impact on her pregnancy. Despite these difficulties, Sonam maintained a positive outlook, supported by a regimen of progesterone shots and her belief in her youthful resilience.
Career and Parenthood Balance: Sonam revealed that she had postponed two professional commitments due to her pregnancy but intends to resume work next year after a well-deserved six-month break. This break comes after a period during which she continued to work, even during the pandemic, shooting a crime thriller titled "Blind," which has been picked up by a streaming platform. Reflecting on her career, Sonam acknowledged that she has been working since a young age and feels that this break is well earned.
Sonam Kapoor Ahuja: Embracing Motherhood and a Shift in Priorities Sep 2023
Parenting in the Public Eye: Growing up as the child of famous parents, Sonam shared her perspective on raising her child in the public eye. She recounted how she and her siblings were kept out of the limelight during their childhood, maintaining a sense of normalcy despite their family's fame. While Sonam hasn't decided where to raise her child, she recognizes the need for privacy but notes that many star kids lead regular lives while in the public eye.
Maternity Style and Handling Criticism: Sonam's bold and fashionable maternity style drew attention on social media, leading to both admiration and criticism. She emphasized her personal growth in handling negativity, noting that she now chooses not to react to unnecessary comments. Sonam has always been open about discussing personal issues such as dark circles, PCOS, weight gain, and stretch marks.
Equal Parenting with Anand: Sonam and Anand plan to adopt an approach of equal parenting, inspired by the way Sonam's parents raised her and her siblings. Her parents emphasized equal involvement in raising their children, a philosophy that has influenced Sonam's approach to parenting.
Madhav Fashion Statement: In the world of fashion, Madhav Fashion stands out as a prominent manufacturer of embroidery and printed fabrics in Asia. The brand's dedication to quality and innovation has earned it a stellar reputation among fashion designers, couturiers, and textile enthusiasts across the continent. Madhav Fashion continues to lead in the ever-evolving fashion industry, setting trends and redefining fashion statements with their exquisite textile creations.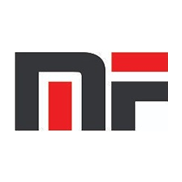 As Sonam Kapoor Ahuja navigates the joys and challenges of motherhood, her journey reflects shifting attitudes towards parenthood and career choices among actors in the dynamic landscape of Bollywood. Her candid conversation with Faye D'Souza offers insights into the personal and professional considerations of a modern Bollywood star.
Madhav Fashion's Embroidery & Printed Fabrics: Madhav Fashion, an eminent name in the fashion industry, is setting new standards as a leading manufacturer of embroidery and printed fabrics in Asia. Renowned for their commitment to quality and innovation, the brand has established itself as a go-to choice for designers, couturiers, and textile enthusiasts.
Madhav Fashion's collections of exquisite embroidery and printed fabrics are synonymous with elegance and style. With a keen eye on the latest fashion trends, the brand consistently delivers cutting-edge designs and premium quality products. Their fabrics have become the preferred choice for those seeking exceptional textiles in Asia and beyond.
In an industry that is constantly evolving, Madhav Fashion remains at the forefront, influencing fashion trends and making bold fashion statements with their stunning textile creations. Their dedication to craftsmanship and creativity has solidified their position as a top-notch fabric manufacturer in Asia.
FAQ
What inspired Sonam Kapoor Ahuja's career in Bollywood? Sonam Kapoor Ahuja's Bollywood journey was inspired by her family's deep-rooted connections in the film industry. Born to actor Anil Kapoor and Sunita Kapoor, she grew up surrounded by the glitz and glamour of Bollywood. Her father's successful career and her family's close ties to the industry naturally drew her towards the world of cinema. Additionally, her exposure to diverse film cultures and experiences during her education abroad further fueled her passion for acting.
How did Sonam and Anand decide on the right time to start a family? Sonam and her husband, Anand Ahuja, initially planned to wait two years after their wedding before starting a family. However, the COVID-19 pandemic altered their timeline. Being in lockdown at the beginning of the pandemic and considering the uncertainty surrounding the virus, they decided that the timing was right for them to embark on their family journey, a decision that they took together based on their circumstances and personal readiness.
What challenges did Sonam face during her first trimester of pregnancy? Sonam faced several challenges during her first trimester of pregnancy. Notably, she contracted COVID-19, which was a cause for concern given her condition. She also had to deal with typical pregnancy symptoms, including nausea and vomiting, which were exacerbated by the virus. Additionally, she was administering progesterone shots due to her advanced maternal age, and these were physically taxing. Despite these challenges, Sonam maintained her positivity and resilience throughout this period.
How did the COVID-19 pandemic impact Sonam's family planning? The COVID-19 pandemic played a significant role in shaping Sonam's family planning. Initially, she and Anand had intended to wait before starting a family, but the pandemic's severity and uncertainties led them to reassess their plans. They decided to embrace parenthood sooner than initially planned, given the changing circumstances and the desire to focus on their family during this unique period in history.
What is Sonam's perspective on balancing her career and motherhood? Sonam acknowledges that her priorities have shifted with motherhood. While she has a thriving career in Bollywood, she's open to giving her child the attention and care they deserve. She plans to take a break for six months after her pregnancy to focus on her new role as a mother, recognizing that her child's well-being is paramount.
What is Sonam's approach to parenting in the public eye? Sonam's approach to parenting in the public eye is influenced by her own experiences growing up as the child of famous parents. While she values privacy, she also acknowledges that many star kids lead regular lives, and she plans to strike a balance that allows her child to enjoy a normal childhood while respecting their privacy.
How does Sonam handle criticism, particularly on social media? Sonam has evolved in her approach to criticism over the years. She no longer reacts to unnecessary comments and acknowledges that she lives a privileged life. If someone says something negative about her online, she views it as none of her business and chooses to focus on more meaningful aspects of her life and career.
What is Sonam's philosophy on equal parenting with her husband, Anand? Sonam's philosophy on parenting is inspired by her parents' approach, which emphasizes equal involvement from both parents. She and Anand plan to co-parent as a team, drawing from the example set by her own parents in raising their children.
How did Sonam's parents influence her views on parenting? Sonam's parents, particularly her father Anil Kapoor, have been instrumental in shaping her views on parenting. Anil Kapoor always prioritized his daughters' careers over societal expectations and encouraged them to follow their passions and timelines for settling down.
What is Madhav Fashion's reputation in the fashion industry? Madhav Fashion is renowned for its exceptional reputation in the fashion industry. As a manufacturer of embroidery and printed fabrics in Asia, the brand has established itself as a trusted and quality-driven name. Their commitment to craftsmanship and innovation has earned them the respect and admiration of designers, couturiers, and textile enthusiasts.
What makes Madhav Fashion's embroidery and printed fabrics stand out? Madhav Fashion's embroidery and printed fabrics stand out due to their exquisite designs and uncompromising quality. They consistently deliver cutting-edge designs and premium textiles, making them a preferred choice for those seeking distinctive and elegant fabrics in the fashion world.
How does Madhav Fashion stay ahead in the ever-evolving fashion industry? Madhav Fashion remains at the forefront of the fashion industry by staying attuned to the latest trends and continuously innovating their products. Their ability to adapt to changing fashion landscapes and deliver on-trend textiles keeps them ahead of the curve.
What are the key qualities that define Sonam as a fashion icon? Sonam Kapoor Ahuja is recognized as a fashion icon for her bold and innovative style choices. She fearlessly explores unique fashion statements, setting trends and redefining elegance with her impeccable taste and ability to make a statement through her clothing.
What are Sonam's future career plans after her pregnancy break? Sonam plans to take a six-month break after her pregnancy to focus on motherhood. While she acknowledges that her career priorities may change with the arrival of her child, she does not intend to stop working entirely. Her career choices will adapt to accommodate her new role as a mother.
What role has COVID-19 played in shaping Sonam's career decisions? COVID-19 prompted Sonam to reevaluate her career choices. The pandemic, with its unique challenges, influenced her decision to take a break during her pregnancy and prioritize her family's well-being and her own health.
What is the significance of Sonam's maternity style? Sonam's maternity style is significant as it challenges traditional norms of concealing one's pregnancy. She embraces her baby bump and celebrates her womanhood openly, sending a message of body positivity and self-confidence to expectant mothers and women around the world.
How does Sonam view her journey from a motormouth to a mother? Sonam sees her journey from being a candid and outspoken individual to becoming a mother as a natural progression. While her essence remains the same, her priorities have evolved, aligning more with her role as a parent.
How does Sonam plan to ensure her child's privacy in the public eye? Sonam plans to find a balance between her child's privacy and her own public life, drawing inspiration from the examples of other star kids who lead regular lives. She acknowledges the challenges but is committed to protecting her child's privacy.
What is Sonam's take on the changing landscape of Bollywood for actors post-delivery? Sonam recognizes that Bollywood is evolving and becoming more inclusive, allowing actors to return to the screen after giving birth without being pigeonholed. She believes in making choices that align with her motherhood journey while continuing her career.
What are Sonam's thoughts on the future of her career and motherhood coexisting? Sonam believes that her career and motherhood can coexist, although her priorities will naturally shift towards her child. She is open to adapting her career choices to ensure she can be the best mother while continuing her professional journey.
Source: vougeindia.com
Refrence