Madhav Fashion, the epitome of sartorial splendor, unveils a breathtaking collection of Cotton Thread With Sequins allover Lucknowi Embroidery on Dyeable Pure Viscose Georgette Fabric. This exquisite fabric is adorned with delicate cotton thread work, interspersed with mesmerizing sequins, creating a harmonious fusion of traditional artistry and contemporary charm. Crafted from premium quality viscose georgette, boasting a width of 44 inches and an embroidery panel of 38 inches, this fabric is perfect for creating a plethora of stunning outfits and adding a touch of elegance to home decor and artistic projects.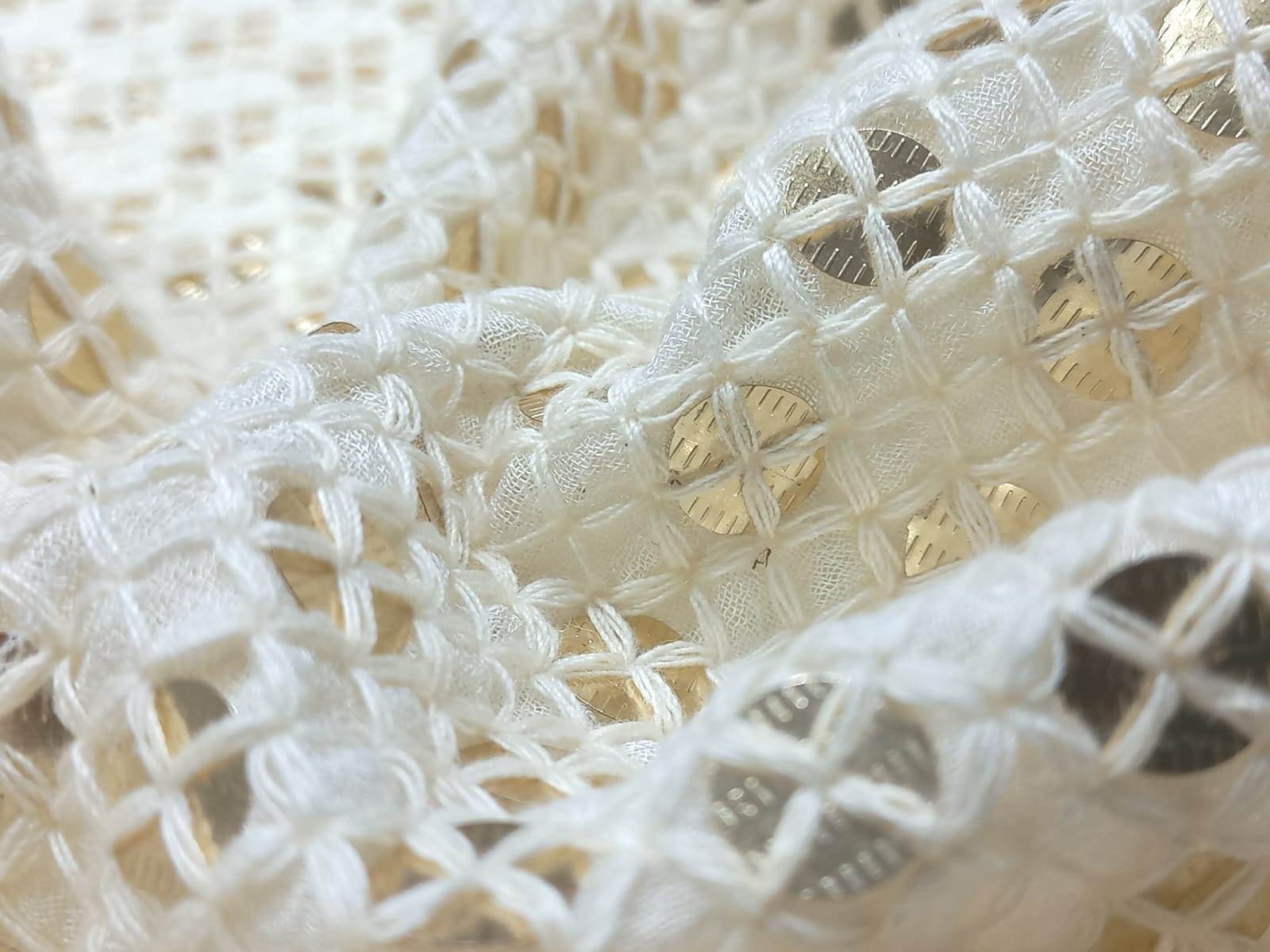 Lucknowi Embroidery, renowned for its timeless beauty and finesse, is an art form that traces its roots back to the royal courts of Awadh. The delicate cotton thread work, skillfully handwoven by artisans, brings alive the intricate motifs inspired by nature and Mughal architecture. Adorned with glistening sequins, the fabric exudes a magical allure, reflecting the rich cultural heritage of India.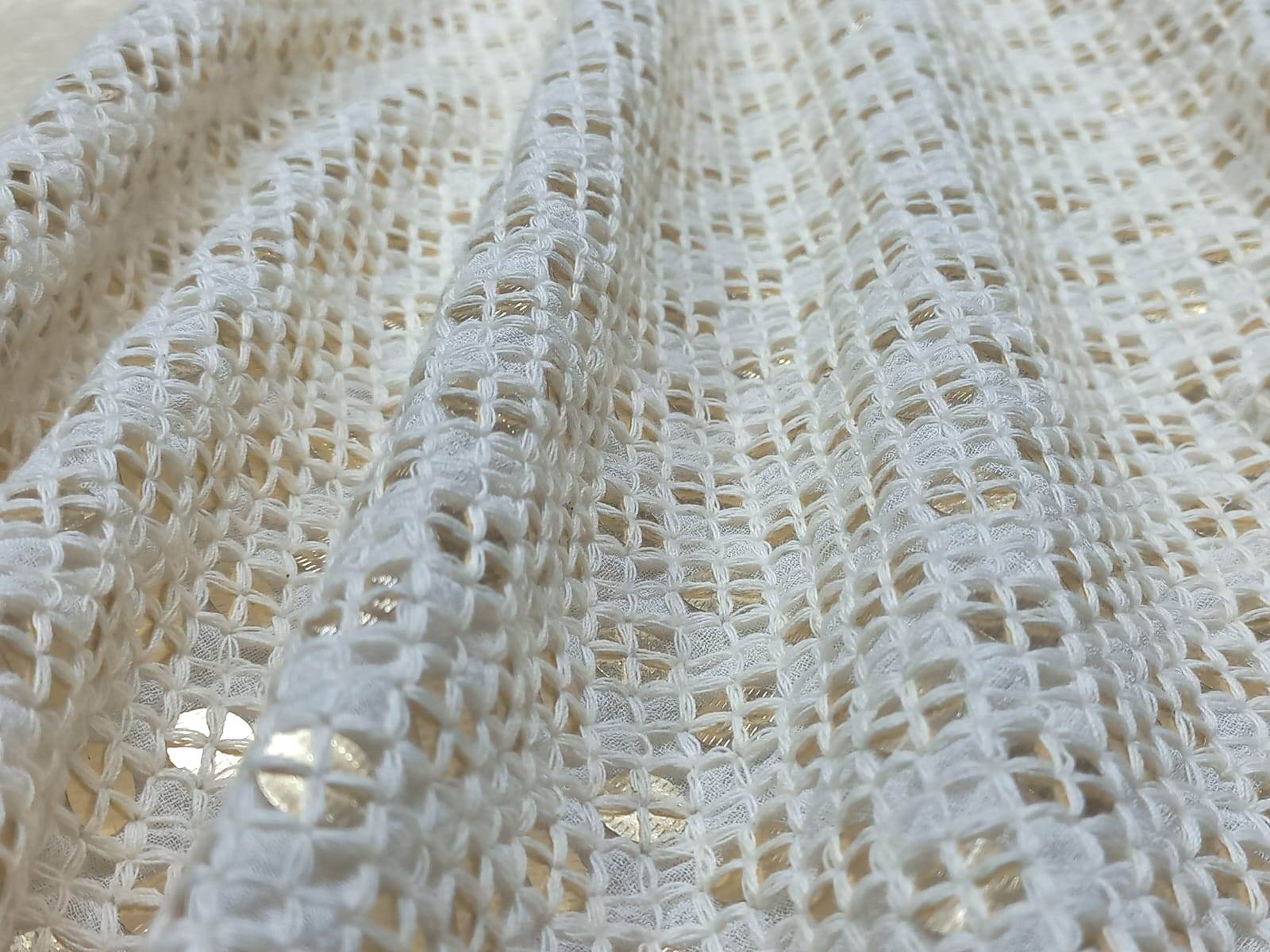 Dyeable Pure Viscose Georgette Fabric – A Canvas of Creativity:
Madhav Fashion's Lucknowi Embroidered Fabric is crafted from the finest quality dyeable pure viscose georgette fabric. This feather-light and luxurious material not only offers a comfortable drape but also serves as a perfect canvas for the elaborate Lucknowi embroidery. The fabric's ethereal texture, combined with the craftsmanship of skilled artisans, elevates it to a realm of ethereal elegance.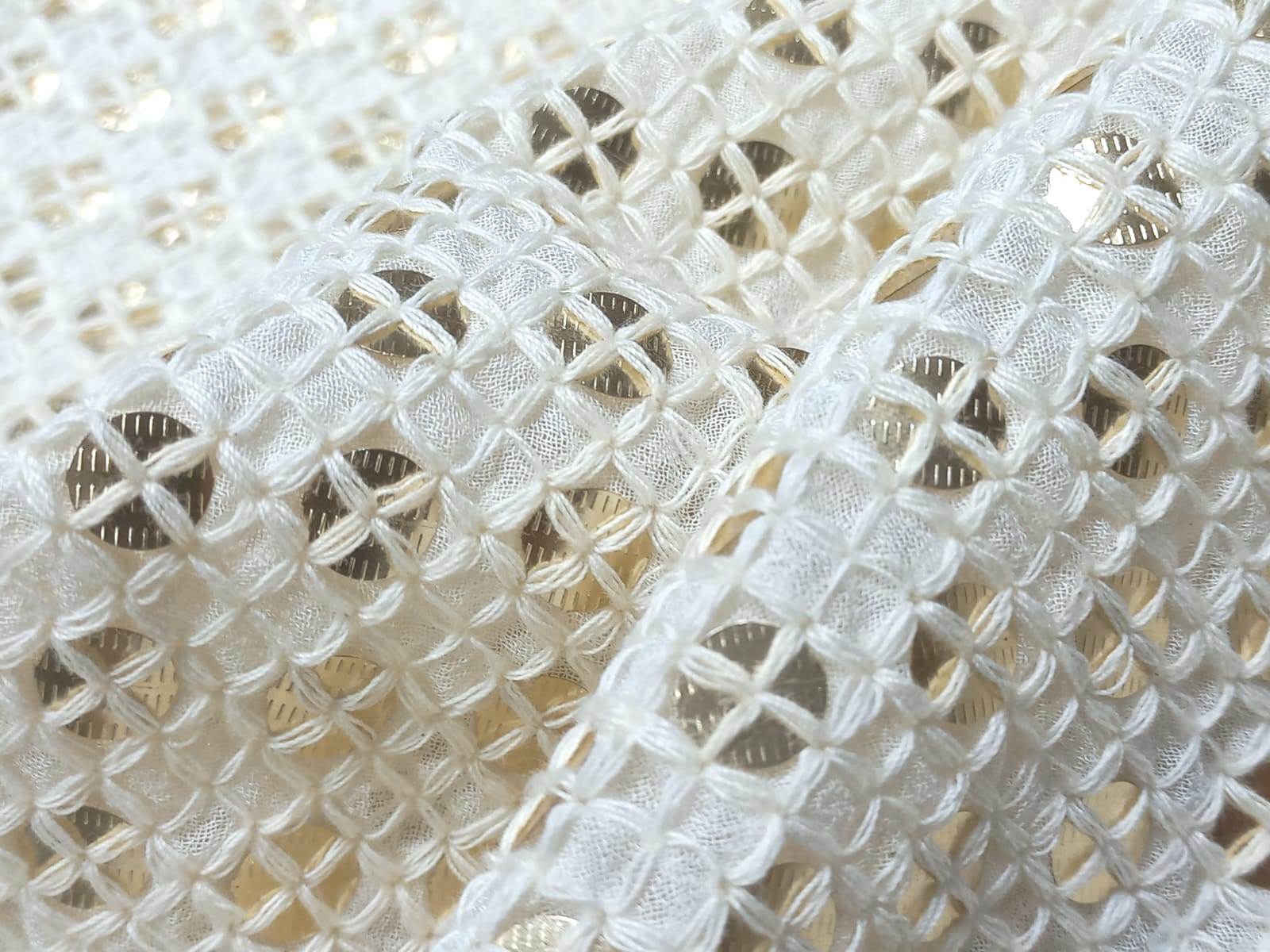 Endless Possibilities of Fashion:
The versatility of Lucknowi Embroidered Fabric knows no bounds. It effortlessly lends itself to a wide range of fashion ensembles, including exquisite kurtis, enchanting tops, regal lehengas, graceful gowns, alluring sarees, and elegant blouses. It gracefully adorns dupattas, churidars, and even finds its way into kids and men's wear, reflecting the epitome of inclusive fashion. Madhav Fashion's Lucknowi Embroidered Fabric empowers individuals to embrace their unique style while radiating sophistication.
About us: Madhav Fashion

Madhav Fashion Leading manufacturer, exporter, and supplier of high-quality embroidery, printed, and plain fabrics. The company is based in Surat, Gujarat, India and has been in the textile industry for over two decade. The company was established in 1-05-2005 with one embroidery machine by Mr. Umesh Malviya.
Madhav Fashion's Lucknowi Embroidered Fabric transcends the realm of fashion and gracefully integrates with home and event decor. Imagine draping your living spaces with intricately embroidered curtains, or adorning your dining table with resplendent table runners, reflecting the elegance of Lucknowi artistry. For festivals and special events, this fabric becomes a key element in creating enchanting decor that captivates hearts.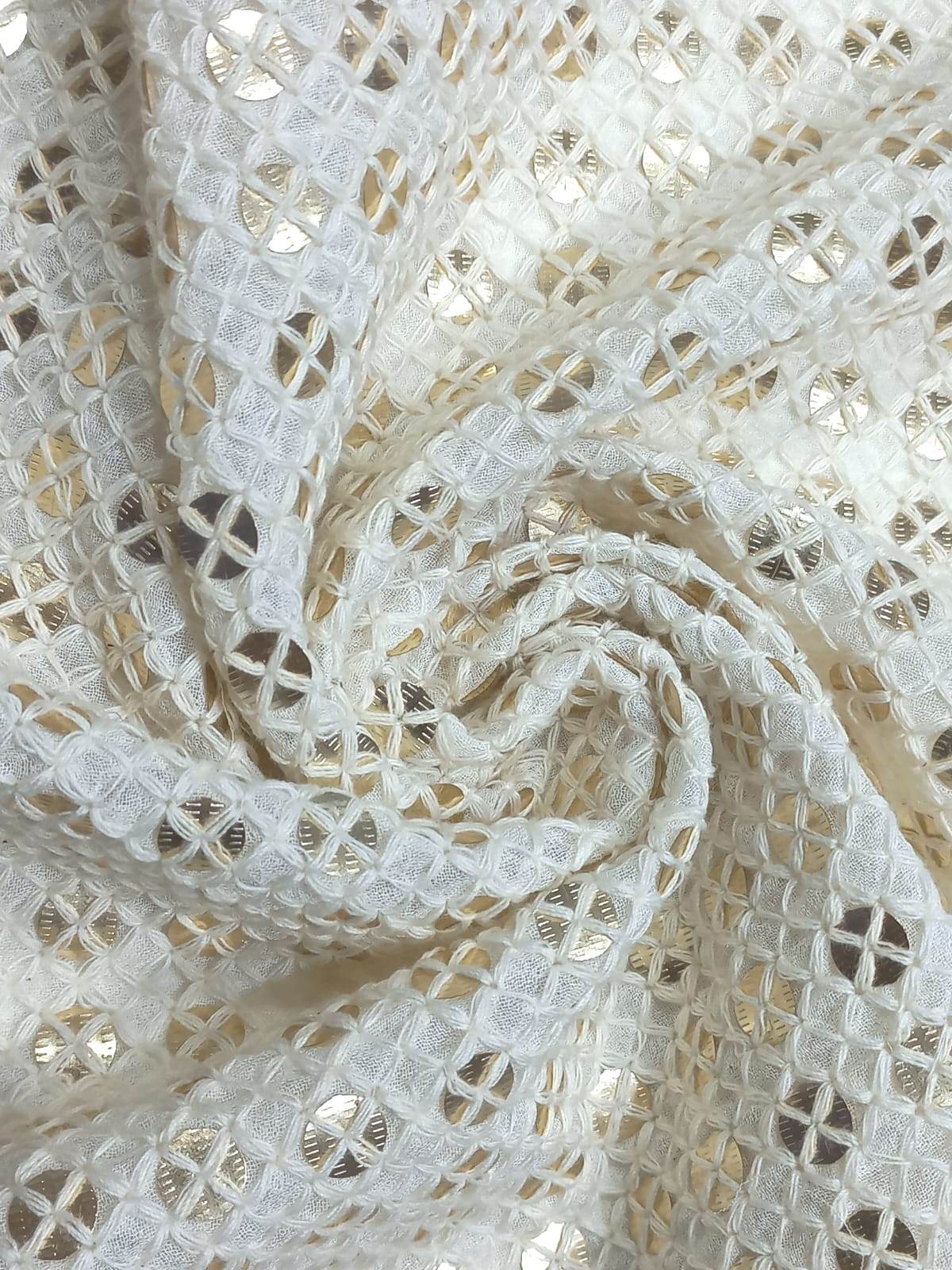 The Global Impact:
Madhav Fashion's Lucknowi Embroidered Fabric has garnered a global following. Its artistry, imbued with the delicate interplay of cotton thread and sequins, resonates with fashion connoisseurs from diverse cultures. The fabric's universal appeal stems from its ability to bridge the gap between tradition and modernity, making it a symbol of artistic fusion.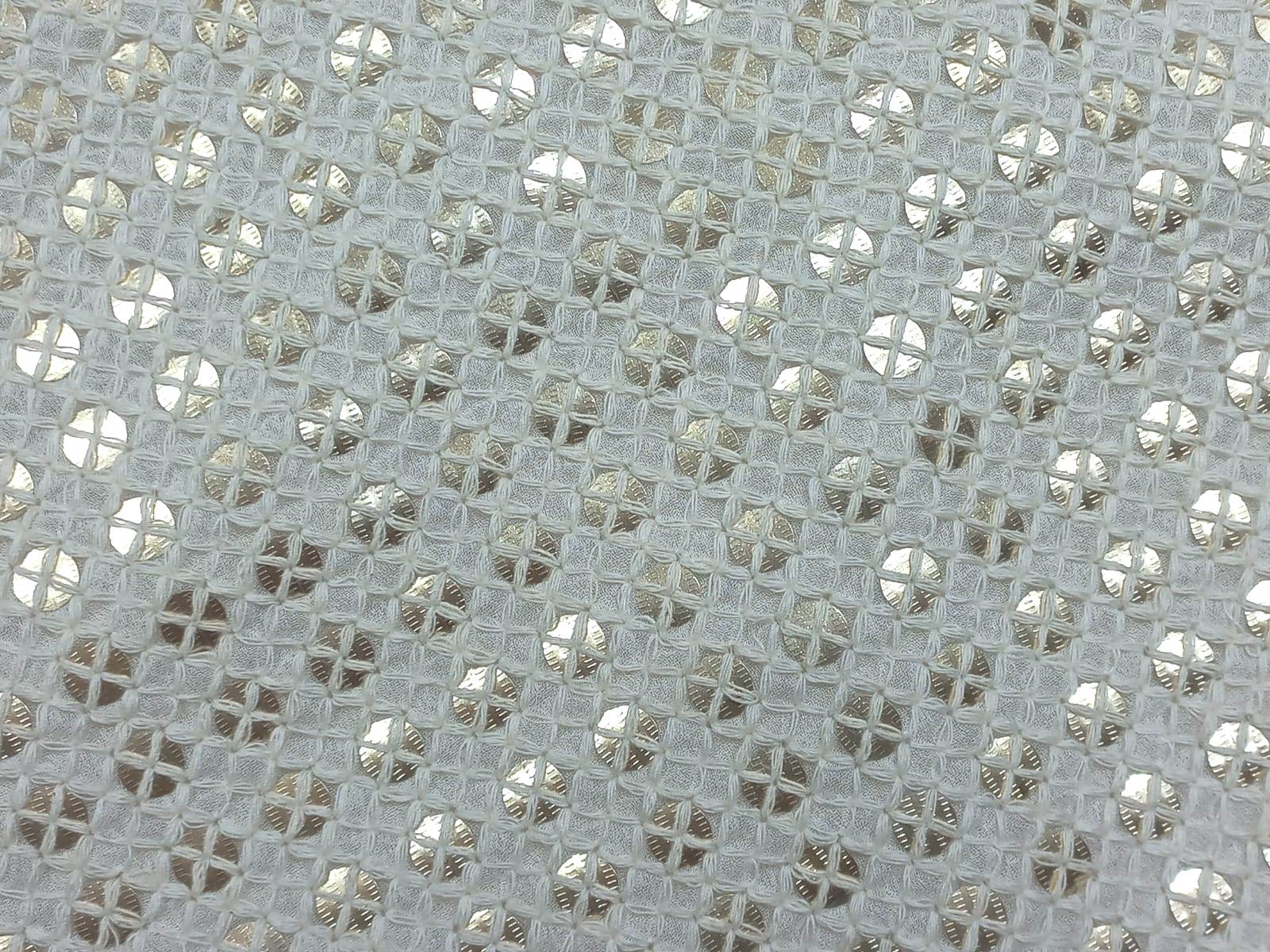 Madhav Fashion's Lucknowi Embroidered Fabric on Dyeable Pure Viscose Georgette is a celebration of art, culture, and timeless elegance. The exquisite cotton thread work, harmoniously interwoven with shimmering sequins, creates a spellbinding symphony that captivates hearts worldwide. With its versatility in fashion and decor, this fabric has established Madhav Fashion as a globally renowned brand. So, embrace the allure of Lucknowi Embroidered Fabric and let Madhav Fashion weave magic into your wardrobe and living spaces.
Reference