In the realm of textiles, the allure of printed fabrics reigns supreme, with their vibrant designs and intricate patterns capturing the essence of artistic expression. From the timeless elegance of cotton and georgette to the luxurious charm of satin and velvet, printed fabrics have carved a niche in the world of fashion and décor. This article delves into the mesmerizing universe of printed fabrics, from block-printed wonders to digitally infused marvels, showcasing a symphony of textures, colors, and designs that cater to diverse tastes and preferences.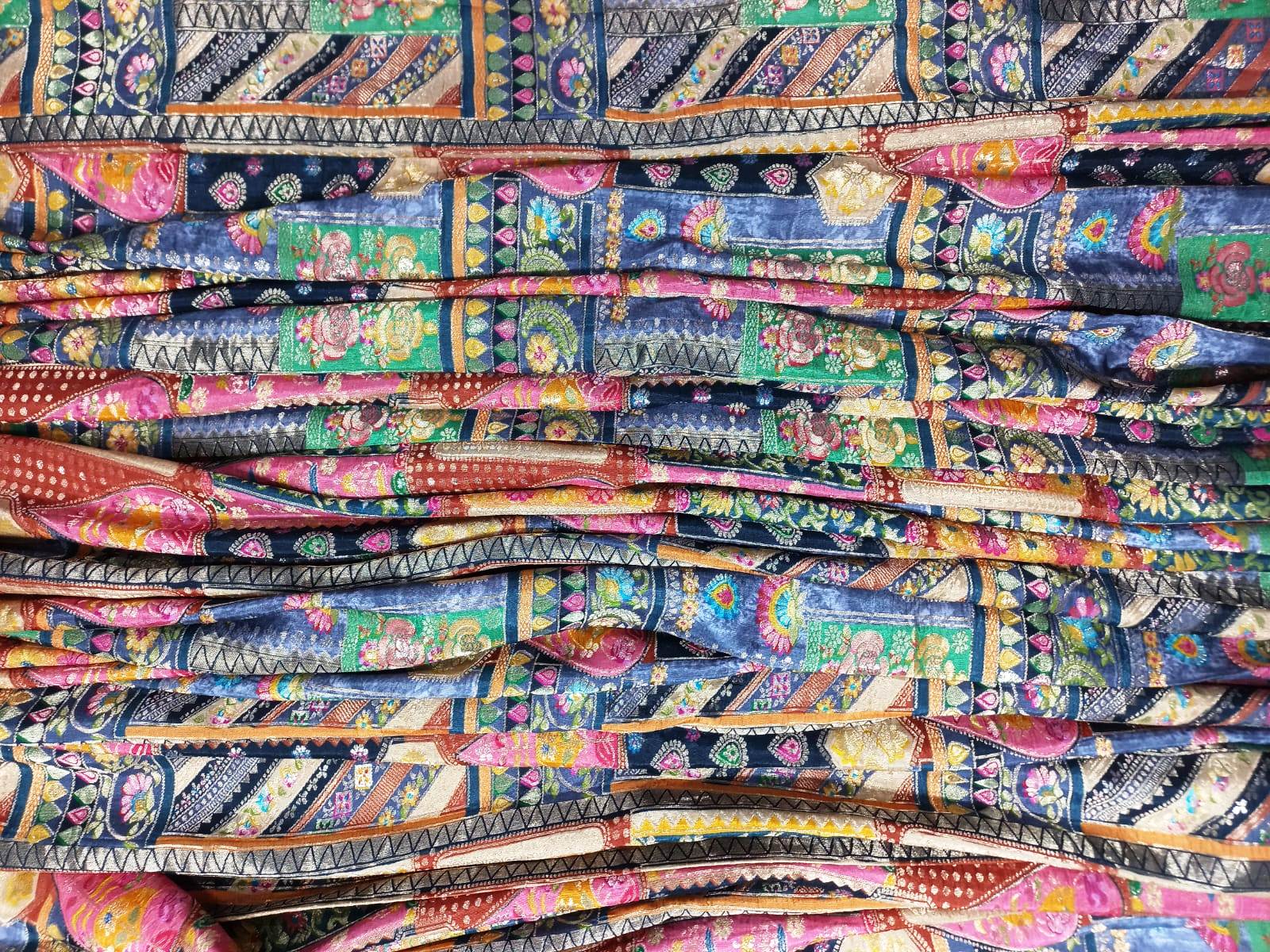 1. The Essence of Printed Fabrics
Printed fabrics are a celebration of creativity and craftsmanship, bringing life to plain materials through an array of designs. One such embodiment is the enchanting world of cotton printed fabric, where traditional motifs meet contemporary trends. The intricate interplay of colors and patterns makes cotton printed fabric a versatile choice for both casual wear and elegant ensembles.
2. Timeless Beauty: Block Printed Fabric
In a world dominated by mass production, the charm of block printed fabric stands out. This age-old technique involves intricately carved wooden blocks that are dipped in dye and stamped onto the fabric, creating one-of-a-kind patterns. The imperfections in block printing add a human touch to the fabric, making each piece a work of art.
3. Digital Printed Fabric: Where Technology Meets Design
The advent of technology has given rise to digital printed fabric, a realm where imagination knows no bounds. This modern approach allows for the transfer of intricate designs onto fabric with unmatched precision. From abstract geometrics to photorealistic blooms, digital printing opens up a world of possibilities that cater to the contemporary fashionista.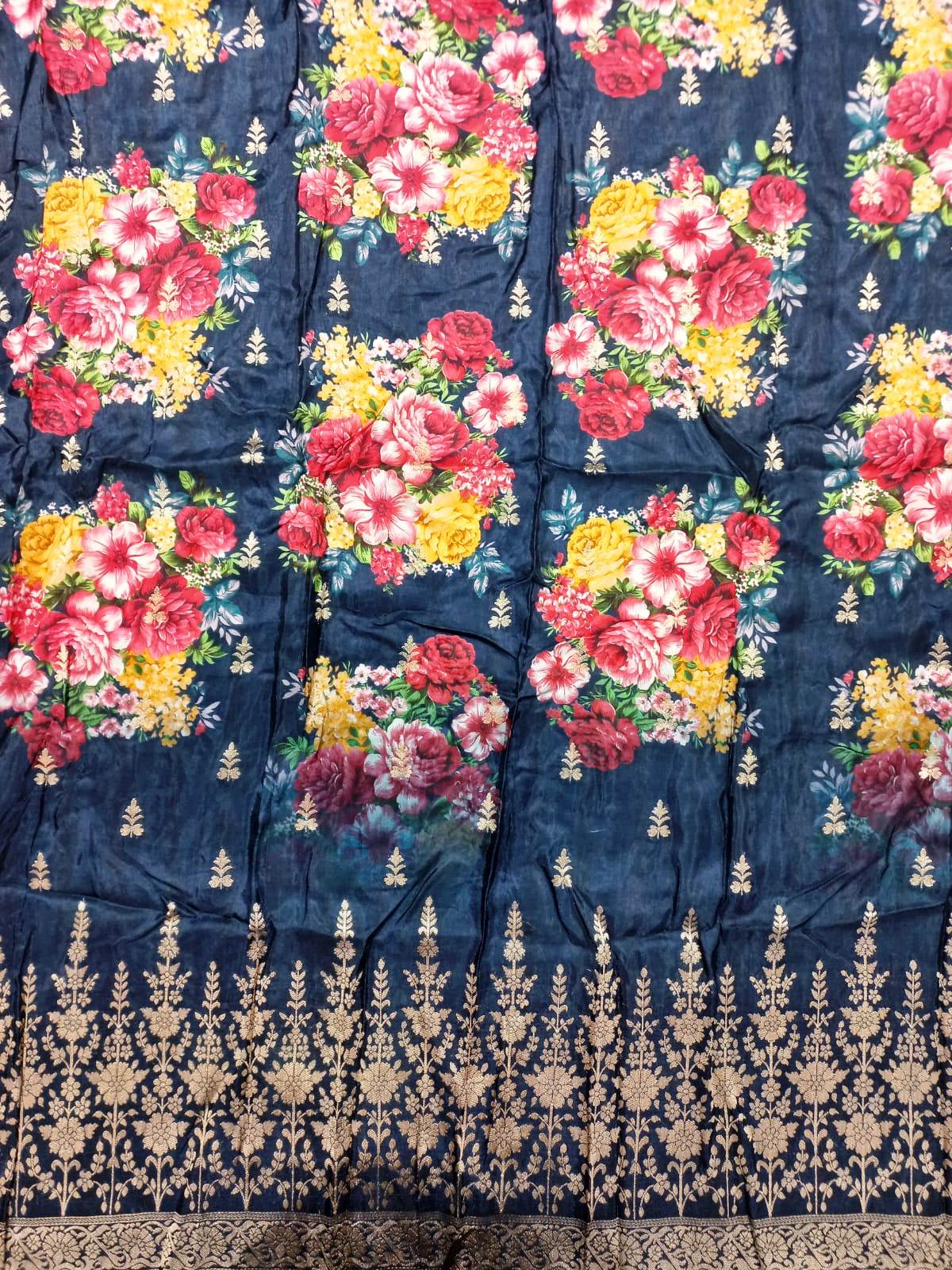 4. The Grace of Georgette and Satin Prints
When elegance and fluidity intertwine, we're met with the ethereal beauty of georgette printed fabric. Its lightweight and translucent nature makes it a canvas for graceful designs that come alive with movement. On the other hand, satin printed fabric oozes luxury, with its smooth and glossy surface enhancing the brilliance of printed motifs, making it a favored choice for formal occasions.
5. A Blossoming Affair: Floral Printed Fabric
Floral prints have an eternal charm, and when they grace fabrics, the effect is truly captivating. Floral printed fabric brings the beauty of nature to clothing and interiors, allowing wearers and admirers to revel in the freshness of blossoms all year round. Whether on chiffon, cotton, or silk, floral prints are a perennial favorite.
6. Unveiling Artistry: Chiffon and Velvet Printed Elegance Chiffon printed fabric
epitomizes delicate grace, with its sheer texture and soft draping quality. Adorned with prints, it transforms into a canvas of dreams, perfect for creating flowing dresses and scarves that exude romance. On the other end of the spectrum, velvet printed fabric exudes opulence. Its plush texture adds depth to printed designs, making it a choice material for creating luxurious statement pieces.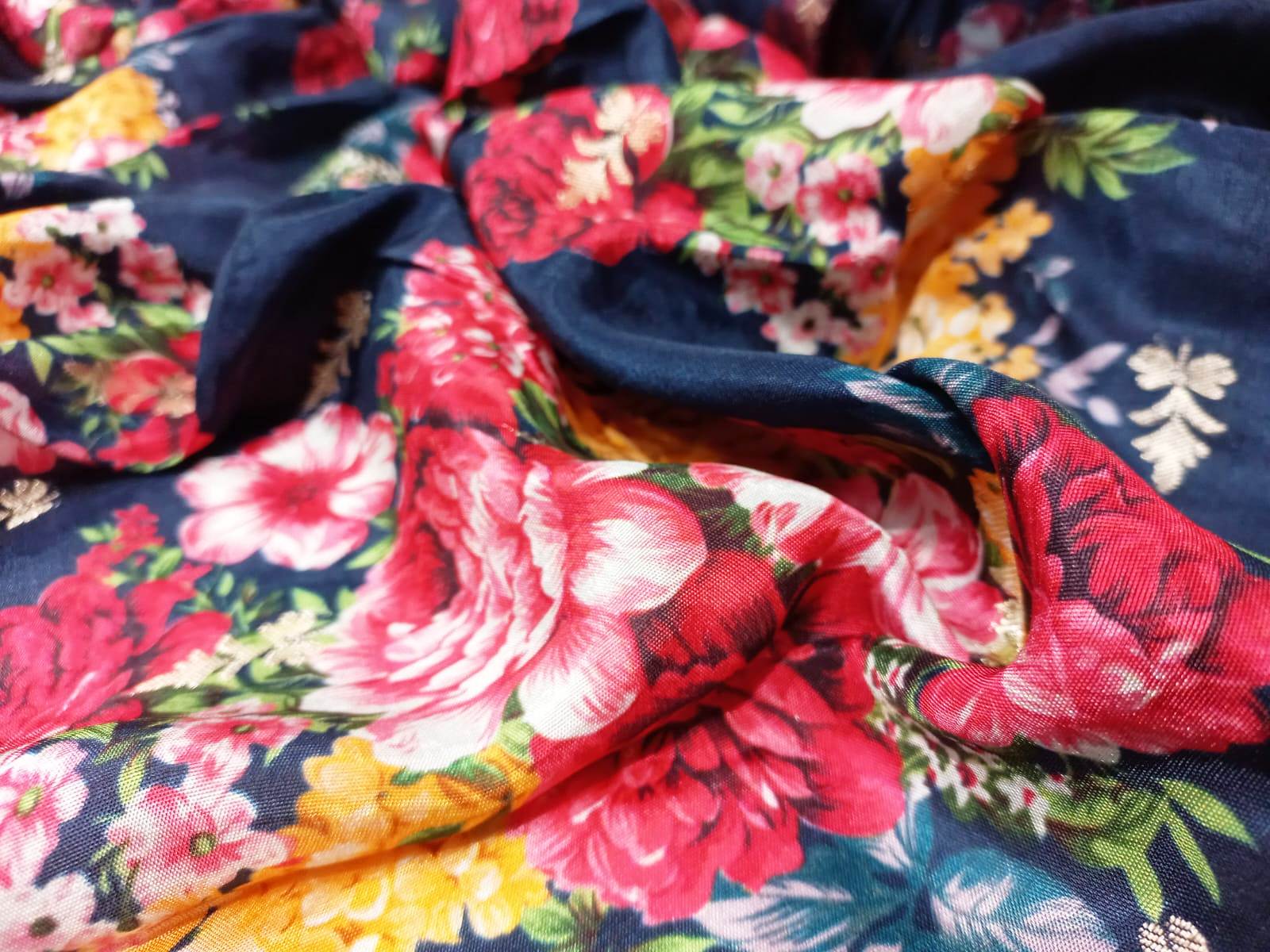 7. From Imagination to Fabric: The World of Printed Fabric Design
Behind every stunning printed fabric lies an intricate design process. Printed fabric design involves the marriage of creativity, technical expertise, and cultural influences. Designers weave stories through their patterns, reflecting traditions, modern trends, and personal inspiration. The marriage of color, motif, and fabric type leads to the creation of textile masterpieces that resonate with individuals on a personal level.
A Tapestry of Expression
Printed fabrics serve as a visual testament to human ingenuity and expression. Whether it's the soft embrace of cotton, the artistic charm of block printing, or the digital symphonies of technology, each type of printed fabric adds a unique dimension to the world of textiles. From the delicate grace of chiffon to the luxurious allure of velvet, these fabrics don't just drape our bodies and spaces; they tell stories, evoke emotions, and create connections that traverse time and culture. So, the next time you don a printed fabric, remember that you're not just wearing a piece of cloth – you're embracing a piece of artistry.
Reference