Designer mirror work fabric has revolutionized the fashion industry, adding a touch of glamour and elegance to various clothing ensembles and home decor. The intricate art of mirror work, also known as shisha embroidery, involves attaching reflective pieces to fabric, creating a mesmerizing play of light and patterns. This article delves into the world of designer mirror work fabric, its applications, and the ways it adds a unique dimension to fashion and interiors.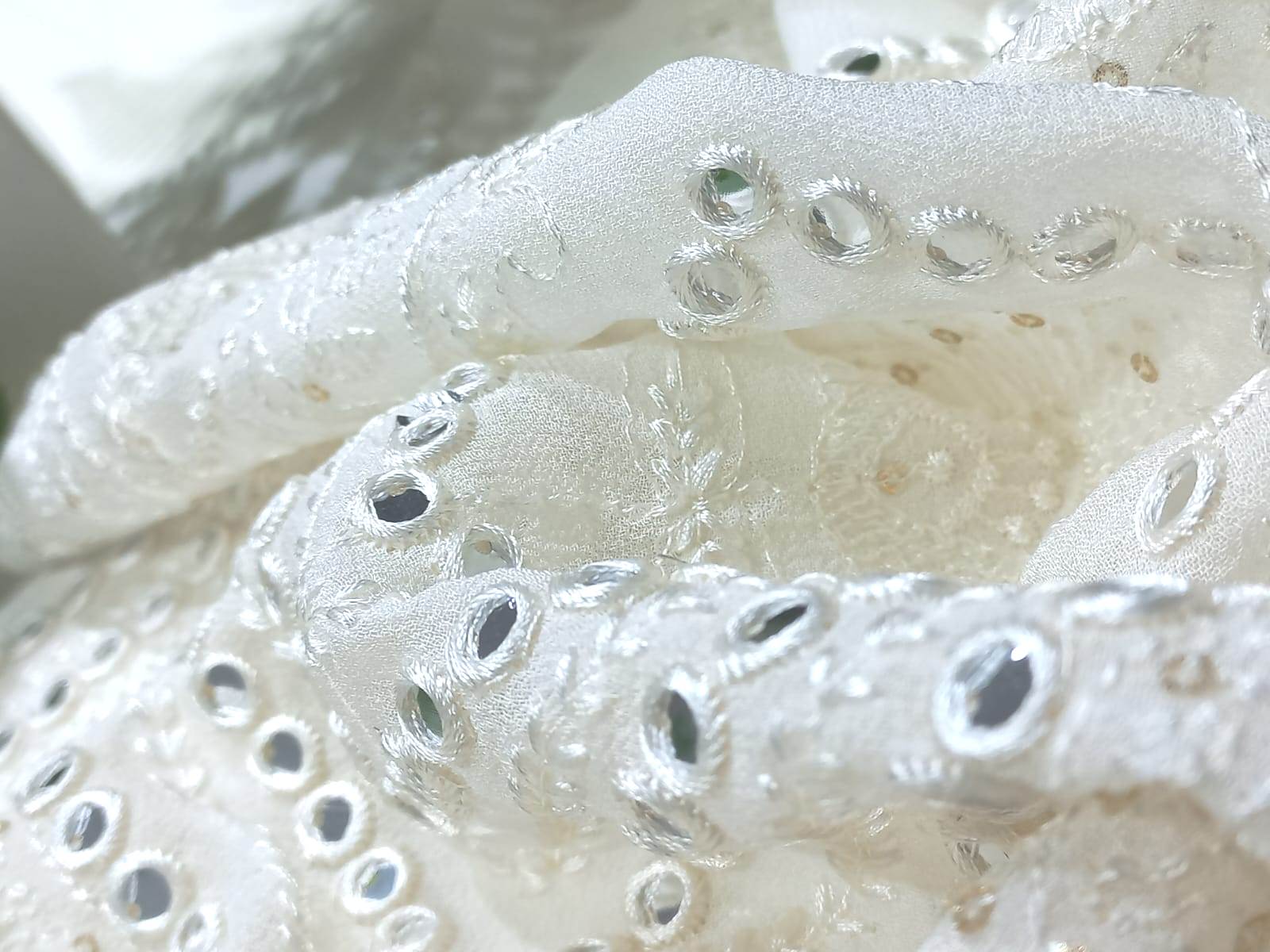 1. The Allure of Designer Mirror Work Fabric
Designer mirror work fabric captures attention with its radiant charm. Mirrors of varying sizes, shapes, and embellishments are strategically placed on textiles, creating a visually stunning effect. This centuries-old technique has transcended cultural boundaries, finding its way into traditional and contemporary designs alike.
2. Applications in Fashion
Designer mirror work fabric has made an indelible mark on the fashion industry. It's often used in ethnic wear like sarees, lehengas, and salwar suits, elevating the allure of traditional attire. Additionally, modern designers are incorporating mirror work into Western outfits, bridging the gap between cultures and eras.
Mastering Elegance: Unveiling the Art of Embroidery Sequence Work – 8 Aug

Exploring the Innovative Realm of Work Fabric: Redefining Productivity and Comfort 8 Aug

Shimmering Elegance: The Allure of Sequence Work Fabric – 7 August

See Products

All Over Chain Pattern Embroidery Fabric: A Classic and Elegant Choice

Embroidered kali fabric on net fabric

Daman Zari Embroidery Fabric with Cotton Thread: The Fabric of Dreams

Designer Mirror Work Embroidered fabric
3. Interior Design and Home Decor
The magic of mirror work isn't limited to fashion; it has also transformed interior spaces. From cushion covers to curtains and wall hangings, designer mirror work fabric adds a touch of opulence to homes. When natural light or artificial illumination hits the mirrors, it creates a dance of glimmers that enlivens the ambiance.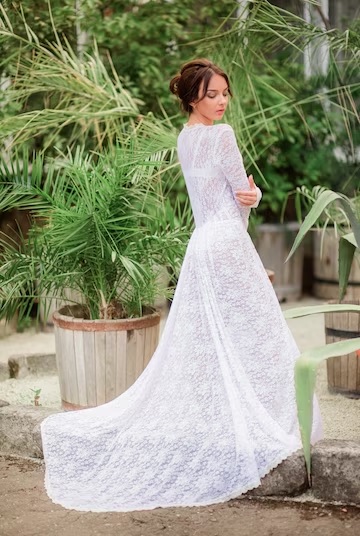 4. Crafting Distinctive Accessories
Beyond clothing and home decor, mirror work fabric is used to craft unique accessories. Clutches, handbags, shoes, and even jewelry adorned with mirror work can make a bold fashion statement. These pieces allow individuals to express their style in distinctive ways.
5. Madhav Fashion: Elevating Mirror Work to Perfection
Among the leaders in the realm of top embroidery sequence work fabric manufacturing is Madhav Fashion. With a legacy of excellence, Madhav Fashion has mastered the art of creating mirror work fabrics that stand out. Their meticulous craftsmanship, innovative designs, and attention to detail make them a go-to choice for fashion designers and interior decorators seeking premium mirror work fabrics.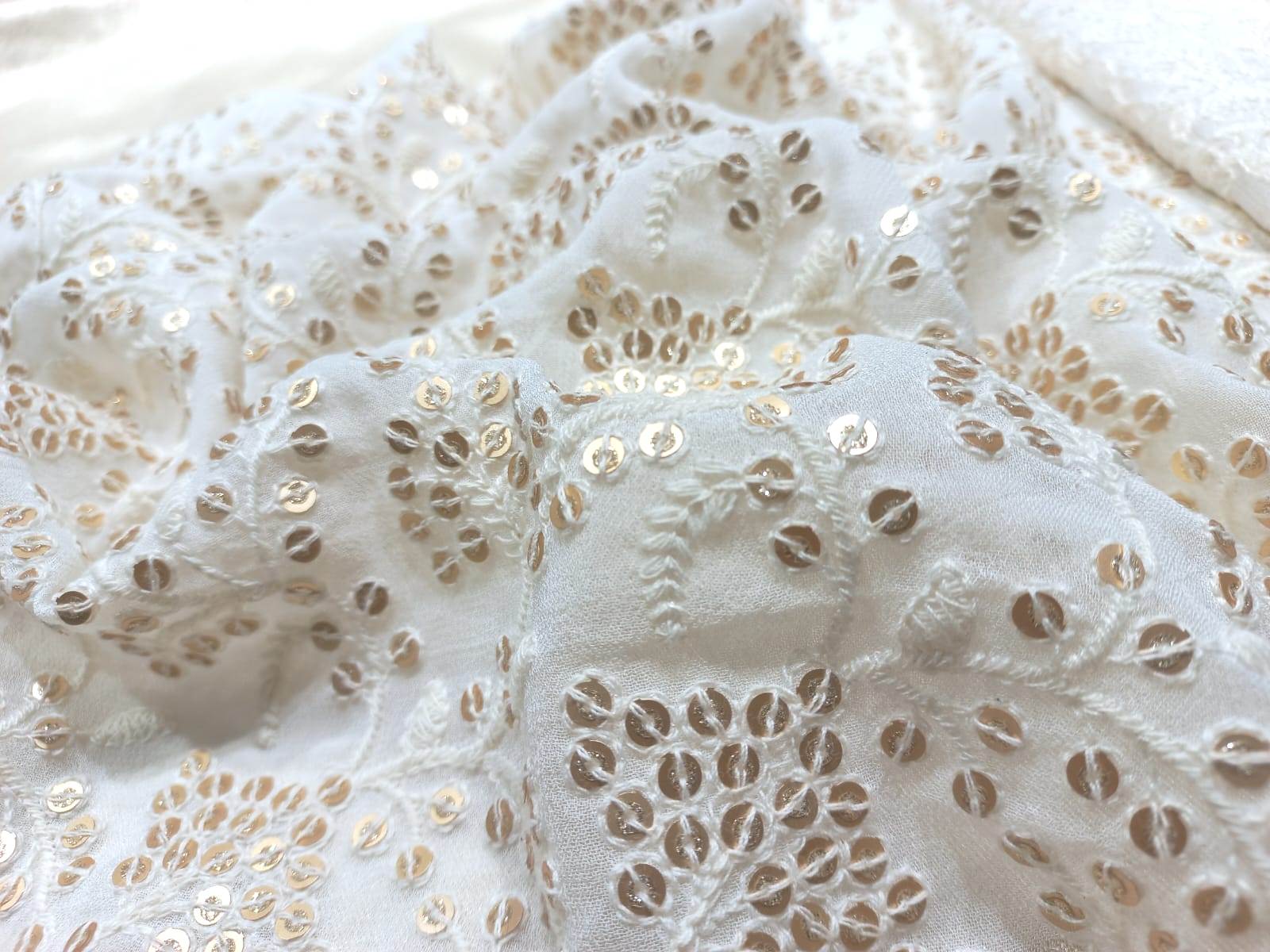 designer mirror work fabric is a timeless art that continues to captivate people's hearts. Its versatility extends from fashion to home decor, adding a touch of radiance to every facet of life. With manufacturers like Madhav Fashion pushing the boundaries of creativity, the future of mirror work fabric looks as bright and reflective as the pieces themselves.
Madhav Fashion: A Trusted Embroidery mirror Work Fabric Manufacturer
Madhav Fashion is a prominent embroidery mirror work fabric manufacturer that has carved a distinct niche in the realms of fashion and interior design. Their expert craftsmanship, reputation for innovative designs, and meticulous attention to detail set them apart. In this article, we embark on a journey through the heights of Madhav Fashion, exploring how their extensive experience and dazzling creations have earned them a reputable position.
Madhav Fashion: From Creation to Excellence
Since its inception, Madhav Fashion has charted a course of excellence and innovation. Their firm commitment has transformed the landscape and their passion shines through in their art and design.
Madhav Fashion, a prominent name in the industry, stands as a premier mirror embroidery fabric manufacturer in India. With a diverse array of Sequins Embroidery fabrics, Madhav Fashion has captured the global market, catering to a wide audience with its high-quality offerings.
Reference